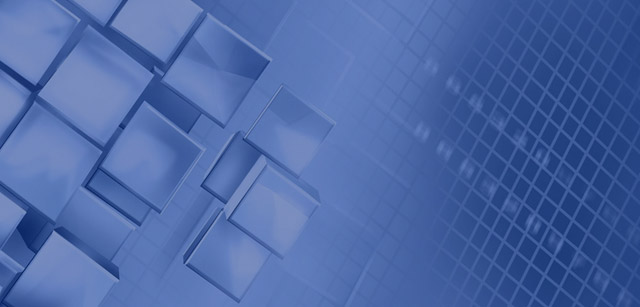 Solutions
We can provide one-stop fiber optic solutions for worldwide markets
Do you know your Internet Explorer is out of date?
To get the best experience for our site, we recommend you upgrade to the latest version of Internet Explorer, or select another web browser, a list of the most popular web browsers can be found below
You can download the main browser here:

Position: Home> Solutions >CATV Solution
CATV Solution
Sun Telecom can provide the following three CATV solutions, including all the equipment and related technical support from center office to end users.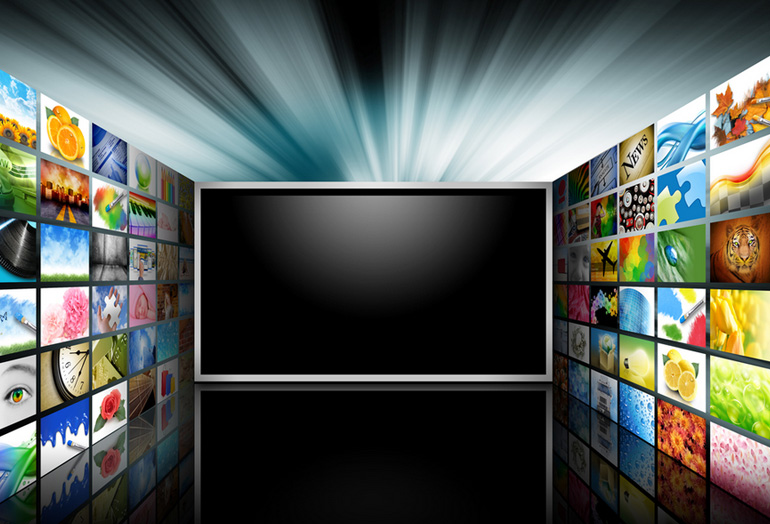 1) CATV Digitalization Solution
By transferring the analog signal in the original network to digital signal, the solution can not only greatly increase the number of channel programs, but also improve the image quality. It consists of digital encoder, QAM digital modulator (Digital satellite receiver with baseband data stream output can be omitted), and DVB-C set-up box on the user side.
Key Features
• Increase program channels
• Improve program quality
• Provide multifunctional business, can realize digital and interactive television business and other new service modes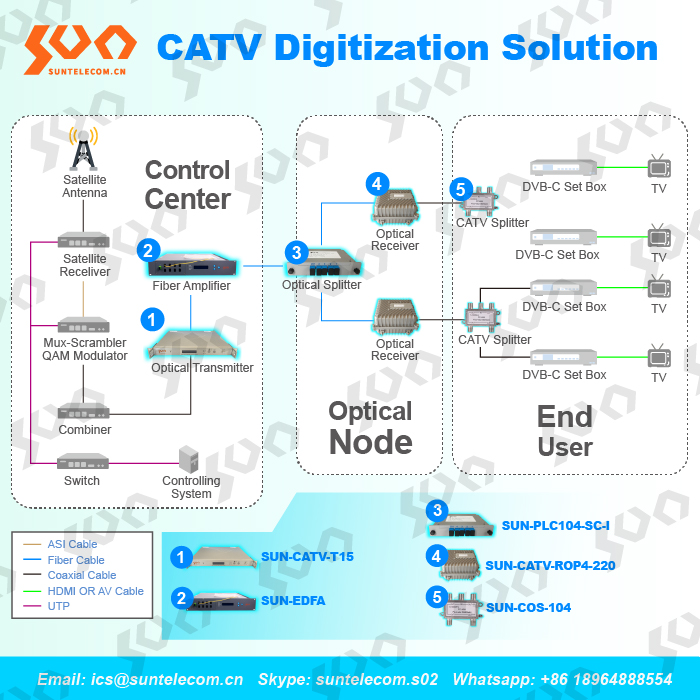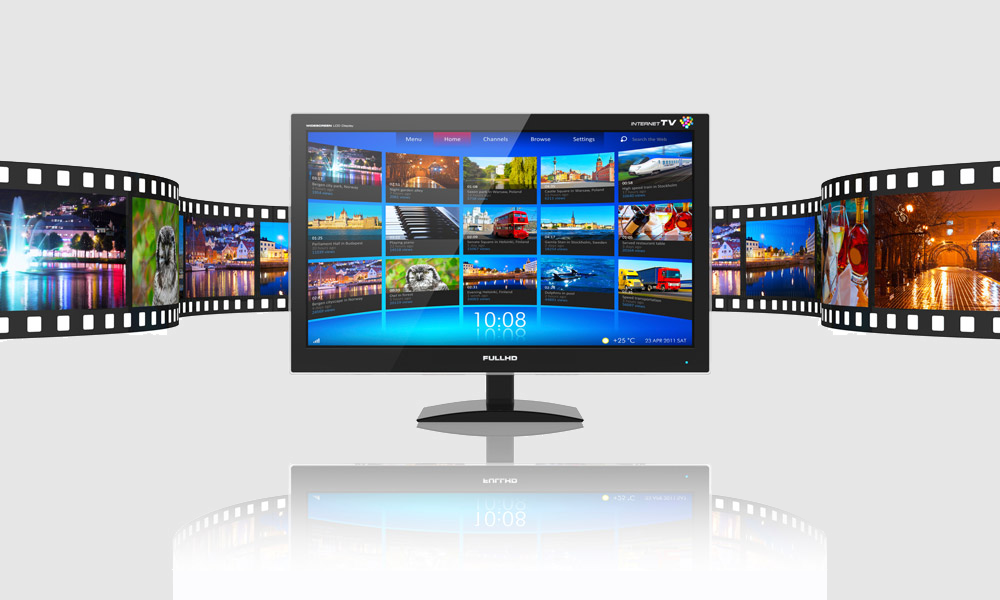 2) CATV Two-way Transmission Network Solution (PON+EOC Solution)
With G/EPON+EOC technology, this solution can upgrade the CATV network to a two-way transmission network and realize the data, voice and video service. The G/EPON+EOC system can make full use of the original coaxial cable resources and enables HFC networks to support multiple broadband services.
Key Features
• Adopt Passive optical splitter (PLC) technology to save the main fiber resources
• Making full use of the original coaxial cable resources
• P2MP (Point to Multipoint)
• High reliability - reduce OPEX
• High QoS (Quality of Service)
• Flexible DBA (Dynamic Bandwidth Allocation)
• Large capacity and wide coverage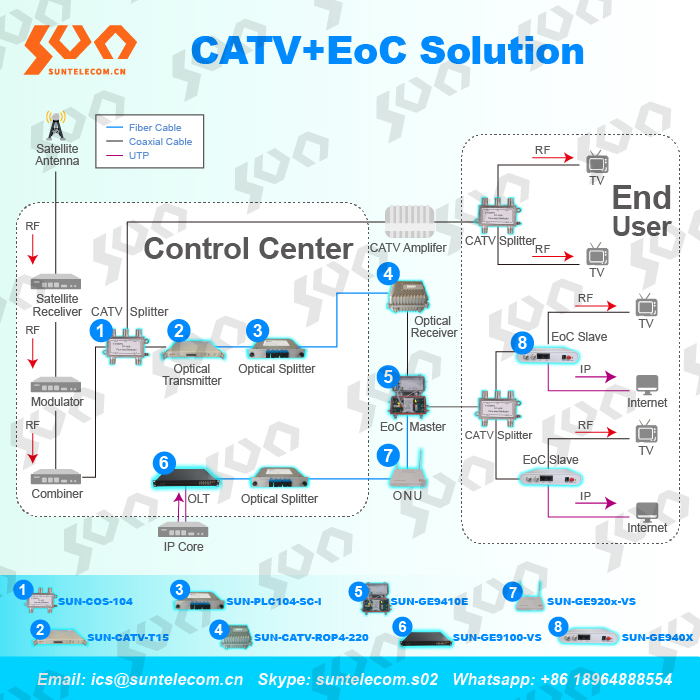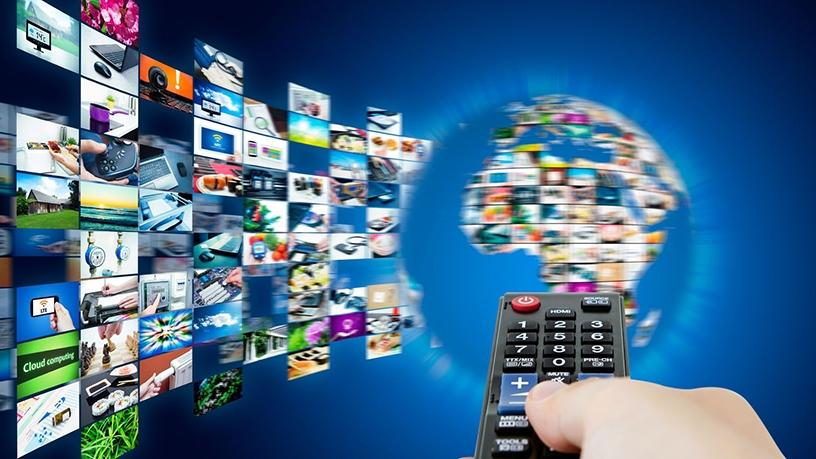 3) FTTH (Internet +VOIP +CATV) Triple Play
Sun Telecom can provide CATV solution based on FTTH Triple Play and full range of products and first-rate technical support in the true sense of optical fiber network expert. End users may enjoy broadband Internet access, IP phone, high-definition TV services at the same time with this solution. FTTH directly transmit the optical fiber CATV (analog or digital) signal to the terminal user family instead of traditional coaxial cable access network.
Key Features
• Large capacity and wide coverage
• Flexible deployment options
• Fewer fibers and modules - lowering CAPEX
• High reliability - reducing OPEX
• High QoS (Quality of Service)
• Flexible DBA (Dynamic Bandwidth Allocation)