400G ZR+ coherent pluggable optics has become a new solution for high-density networks with data rates from 100G to 400G featuring low power and small space. Let's see how the latest generation of 400G ZR+ optics extends the economic benefits to meet the requirements of network operators, maximizes fiber utilization, and reduces the cost of data transport.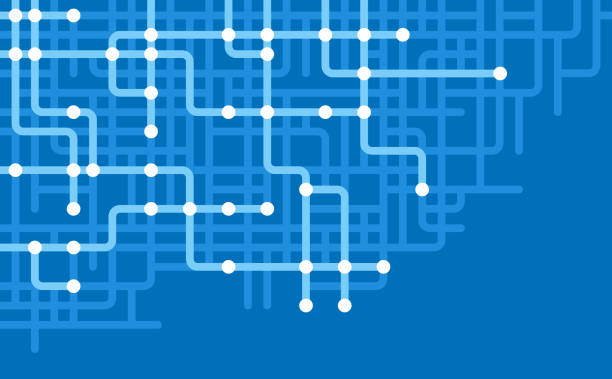 What is 400G ZR+?
400G ZR+ is a range of coherent pluggable optics solutions with line capacities up to 400Gbps and reaches well beyond 80km.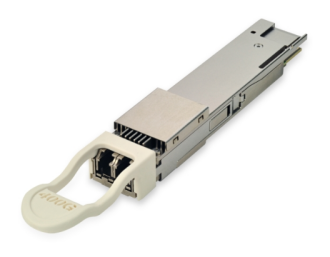 Why Use 400G ZR+?
400G ZR+ is a leap forward in the application of coherent technology. With higher-order modulation and DWDM unlocking high bandwidth, the 400G ZR+ module can reduce cost and complexity for high-level data center interconnects. 400G ZR+ takes implementation challenges to the next level by adding some elements for high-performance solutions while pushing component design for low power consumption, pluggability, and modularity.

Application Scenarios
1) Extended-reach P2P Packet
400G ZR+ is a straightforward extension of 400G ZR transcoded mappings of Ethernet with a higher performance FEC to support longer reaches. 400G ZR+ modules are narrowly defined as supporting a single-carrier 400Gbps optical line rate and transporting 400GbE, 2x 200GbE, or 4x 100GbE client signals for point-to-point reaches (up to around 500km).

2) Multi-span Metro OTN
400G ZR+ support OTN, for example, client mapping and multiplexing into FlexO interfaces. In addition, 400G ZR+ supports the additional requirements of OTN networks, carries both Ethernet and OTN clients, addresses transport in multi-span ROADM networks, operationalizes OTN regens, and supports multi-lambda bonding applications. It is required where the demarcation is crucial to operators and is destined primarily for optical transport platforms.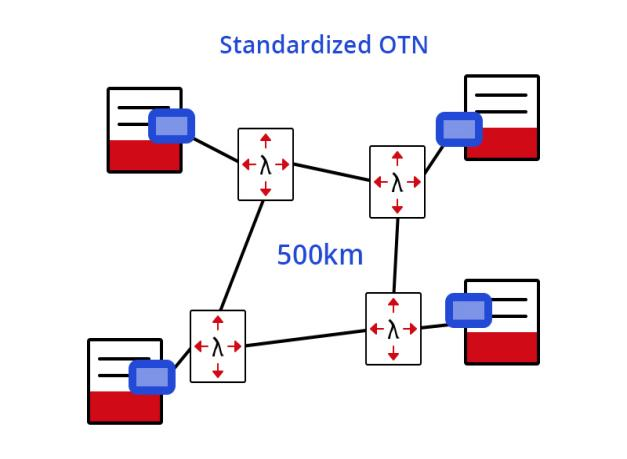 3) Multi-span Metro Packet
400G ZR+ extended reach Ethernet or packet-transcoded solutions that are further optimized for critical performance metrics such as latency, throughput, and timing. This 400G ZR+ coherent pluggable with high-performance FEC and sophisticated coding algorithms supports the longest reach over 1000km multi-span metro packet transport.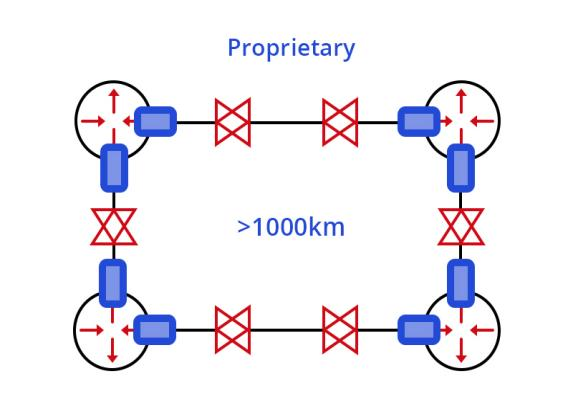 4) Multi-span Metro Regional OTN
400G ZR+ supports extended reaches such as in multi-hop, metro-regional ROADM networks with OTN support. It leverages high-performance FEC and PCS, along with tunable optical filters and amplifiers for maximum reach. 400G ZR+ supports Ethernet and OTN clients, and a rich feature set of OTN network functions for deployment over fixed and flex-grid line systems.

Conclusion
400G ZR+ provides a comprehensive, open, and flexible coherent solution in a relatively smaller form factor pluggable module. It addresses hyper-scale data center applications for high-intensive edge and regional interconnects.
Sun Telecom specializes in providing one-stop total fiber optic solutions for all fiber optic application industries worldwide. Contact us if you have any needs.