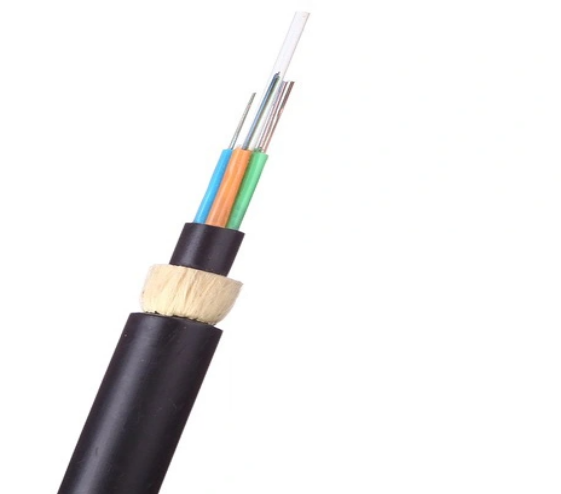 ADSS Cable Structure
ADSS cable structure is mainly composed of central strength member, stranded loose tube, water blocking material, aramid yarn, and sheath. ADSS cable structure consists of 2 types: single jacket and double jacket.



Features and Benefits
ADSS cable can be installed without shutting off the power, has large span lengths, good performance of tensile strength, lightweight, small diameter, strong structure, flexible, reliable, faster, easier to install and maintain, low cost, small effects of ice and wind, can withstand its weight and external load, eliminates bonding and grounding, anti-electro-corrosion,suitable for the bad climate,non-metal structure, good insulation, and anti-thunder.

Applications Scenarios
ADSS cable is used for telecommunications by power utilities, telcos, and private network groups, distribution and high voltage transmission lines, conductors, outdoor aerial self-supporting installation, enterprise OSP networks, broadband, FTTX networks, railways, long-distance communication, CATV, CCTV, computer networks system, ethernet LAN Network, outside plant campus backbone, etc.

Conclusion
ADSS fiber cable is ideal for installation in distribution and transmission environments. It does not need support or messenger wire, a single pass is sufficient for installation which makes it a cost-effective and simple way of setting up fiber optic networks. Sun Telecom provides all ADSS cable products and solutions to the global market.