Hybrid cable integrates optical fiber and copper conductor within the same cable, which can solve the issue of broadband access, equipment power supply, and signal transmission. This article will provide some knowledge of hybrid cable.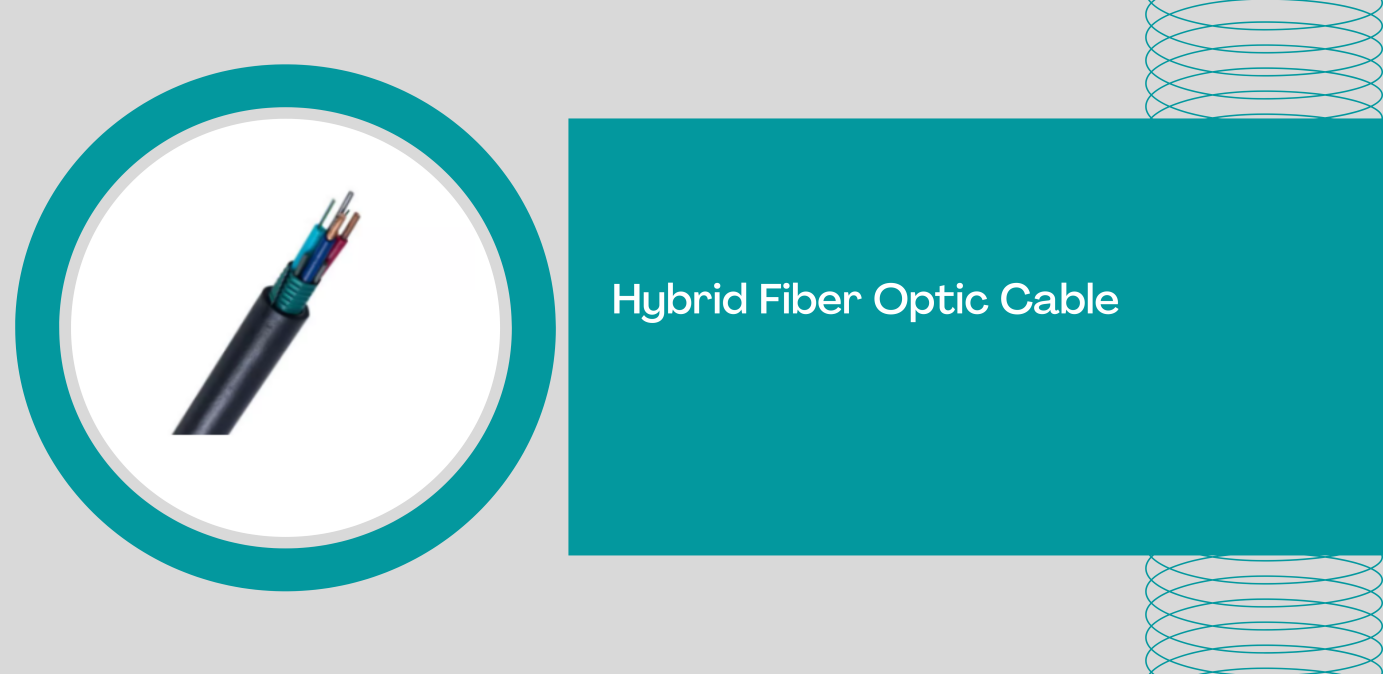 What is Hybrid Fiber Optic Cable?
Hybrid cable is a fiber optic cable used for transmission lines in broadband access network systems. It integrates optical fiber and copper conductor in the same cable, solving the issue of accessing broadband, remote device power supply, and signal transmission. Fiber units, copper units, and fillers are stranded along with the central strength member. Water-blocking material is filled between the stranded core and the outside PE sheath.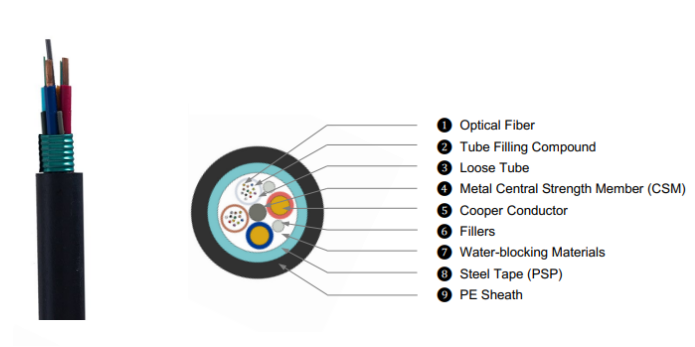 Features and Benefits
●
Small diameter and lightweight for combine optical fiber and copper in the same cable
●
Save costs for procurement and installation of fiber optic cable and copper cable separately
●
Remote power supply for outdoor equipment
●
Variety of method of transmission, hybrid cable fiber, and power
●
Suitable for security systems, easy to manage and maintain, flexibility
Applications
Hybrid cable is widely used in power supply systems for remote telecommunication, short-distance communication systems with power supply, the distributed base station with DC remote supply system, security network of CCTV surveillance with duct or aerial installation, FTTH, FTTA, 5G, indoor/outdoor applications, etc.


Conclusion
Hybrid cable offers a solution suitable for every special application where a single cable with optical fiber and copper conductors is preferred. In addition, the hybrid cable provides long-term cost savings, more convenient installation and maintenance, space-saving construction with smaller outer diameters, and flexibility. Sun Telecom provides a variety of hybrid cable combinations to meet your specific needs.