A planar waveguide circuit (PLC) splitter is a type of optical power management device that is fabricated using silica optical waveguide technology to distribute optical signals from the Central Office (CO) to multiple premise locations. It provides low insertion loss, low polarization-dependent loss, small size, wide operating wavelength and temperature range, high reliability, high stability, and good channel uniformity. This article will provide a better understanding of PLC splitter types.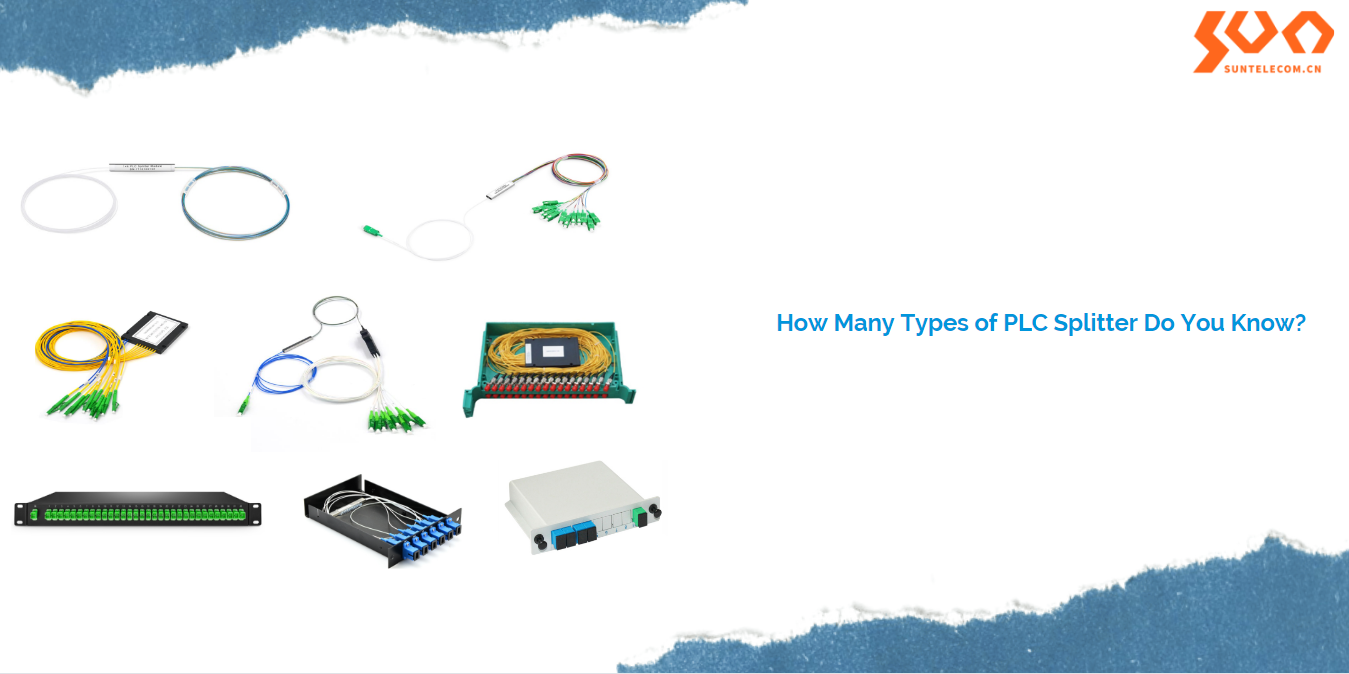 PLC Splitter Types
(1) Bare Fiber PLC Splitter
A bare fiber PLC splitter has no connectors at the bare fiber ends and is suitable for PON networks that can be installed in the pigtail cassette, test instrument, and WDM system, which minimizes space occupation. It is relatively fragile on fiber protection and needs a complete protection design on carrying box body and device.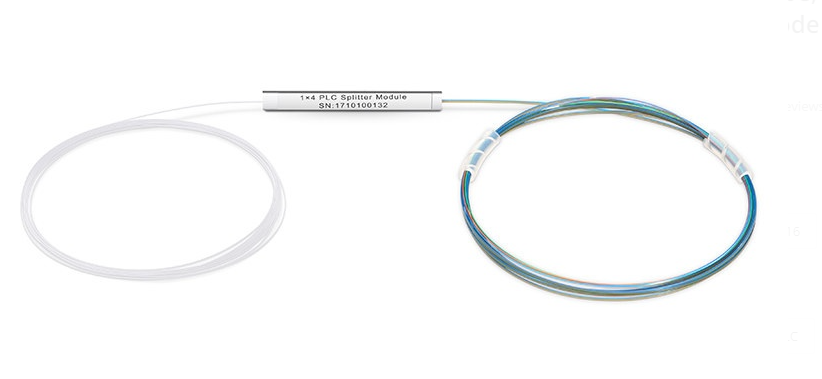 (2) Blockless Fiber PLC Splitter
The Blockless PLC Splitter has 900um loose tube fiber protection on the input and output fibers and can be provided with a selection of connectors at fiber termination, making it suitable for use directly in distribution boxes or network cabinets.



(3) Fanout PLC Splitter
Fanout PLC splitter is mainly used for 0.9mm optical fiber , where the ribbon fiber can be converted to 0.9mm optical fiber through fan-out. Fiber adapters can be provided both for the input and output ends of this type of splitter. It can be used directly to meet the low demand for the size of the splitter.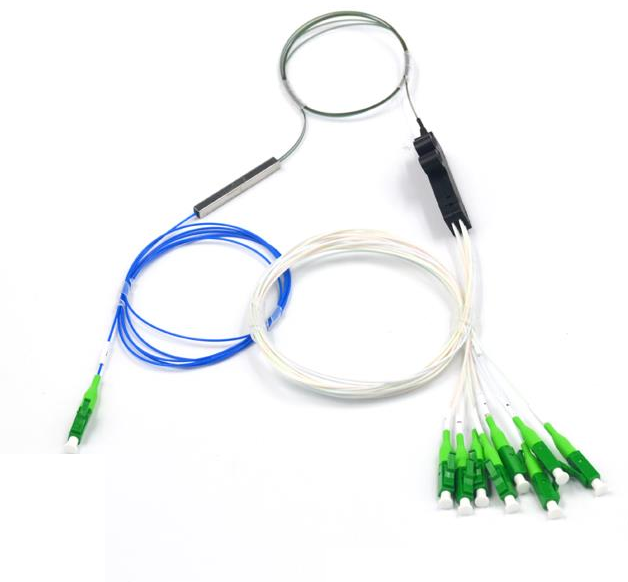 (4) ABS Box PLC Splitter
The ABS box PLC splitter has a plastic ABS case and provides good protection for inner optical components and cables. It is designed for convenient and reliable installation, but its volume is relatively large. ABS box PLC splitter is widely used with outdoor fiber distribution boxes for PON, FTTH, FTTX, and GOPN networks and network cabinets.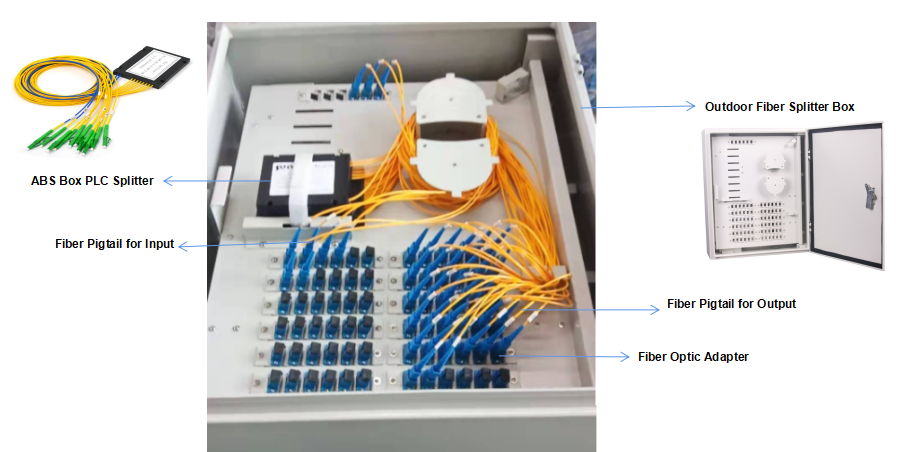 (5) Tray PLC Splitter
Tray PLC splitter uses a space-saving package to better cable management and signal transmission. Tray PLC splitter can accommodate a variety of PLC Splitter with various types of connectors: SC/PC, SC/APC, FC/PC, FC/APC, ST/PC, ST/APC, LC/PC, LC/APC, etc. It is widely used in ODF and Outdoor Cross-connect cabinets in telecommunication, CATV, FTTX, FTTH, etc.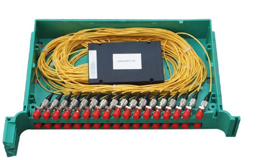 (6) Rack- Mount PLC Splitter
Rack-mount PLC Splitter is packaged in a 19-inch rack-mount panel. It provides excellent optical performance and convenient network installation and is widely used in FTTH, PON, EPON, GPON, CATV, and data centers.



(7) LGX Box PLC Splitter
LGX Box PLC splitter has a strong metal box to house the PLC splitters. It can be used alone or easily installed in a standard fiber optic patch panel or fiber optic enclosure. The standard LGX metal box enclosure provides a plug-and-play method for integration into the network, which eliminates any risk during installation. LGX box PLC splitter is commonly used in POL, Data centers, LAN, CATV, LCP, and FTTx.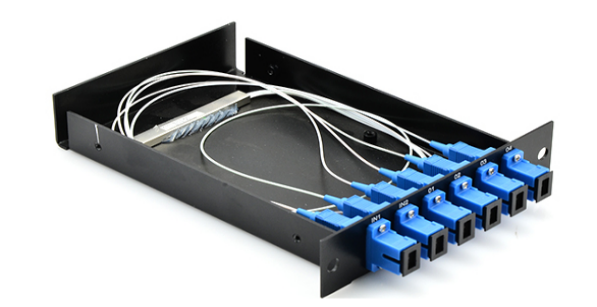 (8) Mini plug-in Insert Type PLC Splitter
A mini plug-in insert type PLC splitter is designed for plug-and-play splitter applications and provides reliable protection for the fiber optic splitter. It is usually installed in the wall-mount FTTH box for fiber optic signal distribution.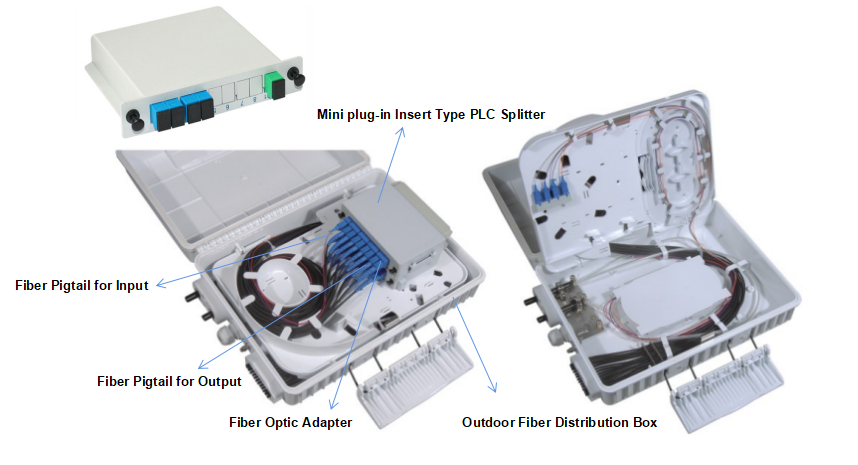 Conclusion
These types of PLC splitters are usually installed to serve PON and FTTH networks. 1xN and 2xN are the common splitter ratios for specific applications. You should choose the most suitable one according to your project. Sun Telecom specializes in providing one-stop total fiber optic solutions for all fiber optic application industries worldwide. Contact us if any needs.