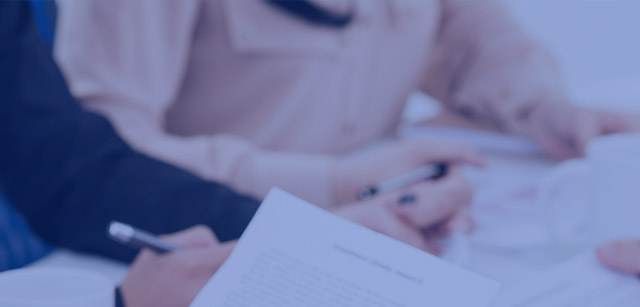 News
To Provide You With The Latest Products And Industry Information
Do you know your Internet Explorer is out of date?
To get the best experience for our site, we recommend you upgrade to the latest version of Internet Explorer, or select another web browser, a list of the most popular web browsers can be found below
You can download the main browser here:

Position : Home> News & Tutorial >Product News
Gigabit Ethernet Switch: Address Bottleneck at the Network Edge
Date: 2023-09-21 10:45:32
Gigabit Ethernet Switch plays a crucial role in the network edge. It has high-speed network connectivity and improved security, reliability, flexibility, scalability, efficiency, and easy operation. This article will help you understand the gigabit ethernet switch.
What is a Gigabit Ethernet Switch?
A gigabit ethernet switch is an Ethernet network switch that allows devices to connect to a LAN at speeds of 1 Gbps or higher. A Gigabit Ethernet switch delivers 1000Mbps on each of the ports on the switch. It has 8/16/24/48 port options and supports 10/100/1000BASE-T Ethernet. It is constructed with multiple RJ45 interfaces, SFP or SFP+ ports, and works well with twisted-pair copper cables and SFP optical transceivers.
What are the Features of a Typical Gigabit Ethernet Switch?
1. The auto-negotiation feature allows users to work with a range of devices across LAN and WAN
2. Support quality of service (QoS) standards and tagging capabilities to prioritize network traffic
3. Low latency rate to reduce delays between packets on different network connections
4. Easy setup, monitoring, and management via a web-based GUI
5. Secure access control with IEEE 802.1x port-based authentication support
6. Enhanced switching capacity for high-traffic areas in LAN networks

Types of Gigabit Ethernet Switch
1) Stackable Gigabit Ethernet Switch
A stackable gigabit ethernet switch is a device used to enable high-speed data transfer and network connectivity. It consists of multiple stackable switches that are connected to form a single switch. Stackable gigabit improves scalability, performance, flexibility, resiliency, and maintenance.
2) Fixed-Port Gigabit Ethernet Switch
The fixed-port gigabit ethernet switch has a fixed number of ports and is not expandable. It is typically available with 4 to 52 ports pre-configured to enable the plug-and-play capability and allows for connection between devices like computers, printers, storage drives, and other devices that require high-speed internet.
3) Chassis-based Gigabit Ethernet Switch
A Chassis-based gigabit ethernet switch has a modular design for increased flexibility and scalability. It uses a central chassis to house the modular switch components, providing more organized, high data rates, better performance, and a secure way to manage network traffic.
4) Managed and Unmanaged Gigabit Ethernet Switch
A managed gigabit ethernet switch allows the network administrator to control, manage, and prioritize local area network (LAN) traffic. An unmanaged gigabit ethernet switch works like a plug-and-play switch which allows devices on the LAN to communicate with each other, without user intervention.
5) PoE Gigabit Ethernet Switch
Power over Ethernet (PoE) gigabit ethernet switch is a device that combines the functionality of a switch and a power source in one. It has multiple Ethernet ports to connect to other devices, such as VoIP phones, wireless access points, and IP cameras. It is responsible for providing power to the connected devices, eliminating the need for separate power cables.
Applications
Gigabit ethernet switch is used in FTTH networks, VoIP phones, IP cameras, wireless, LAN, MAN, enterprise networks, data centers, industrial automation, etc.
Conclusion
Gigabit ethernet switch provides high data rates, high-speed internet, stability, flexibility and reliability, and low crosstalk. Sun Telecom specializes in providing one-stop total fiber optic solutions for all fiber optic application industries worldwide. Contact us if any needs.

Position : Home >Product News