Dirty fiber optic connectors are one of the main issues in fiber optics, causing high connector loss, high reflectance, communication failure, and contaminating connectors. However, fiber optic cleaning tools help you to clean fiber optic connectors, adapters, and transceivers. It provides a high-quality cleaning performance and maintenance-free operation. This article provides some knowledge about fiber optic cleaning tools.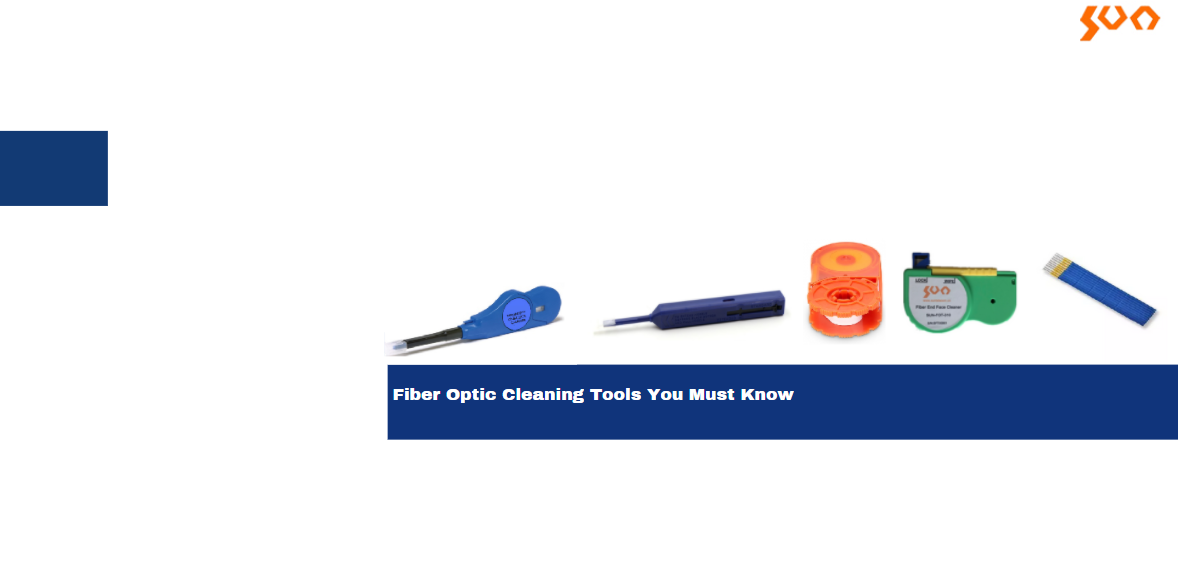 What is Fiber Optic Cleaning?
Fiber optic cleaning is the process of cleaning fiber optic connector end faces and components that are prone to contamination.


Type of Fiber Optic Cleaning Tools
1) Pen Cleaner
MTP/MPO one-click pen cleaner is a high-performance tool designed for cleaning the ferrule end-faces of MTP/MPO connectors without using alcohol. It saves time by effectively cleaning all 8/12/24 fibers at once. MTP/MPO one-click pen cleaner is designed to clean both exposed jumper ends and connectors in adapters.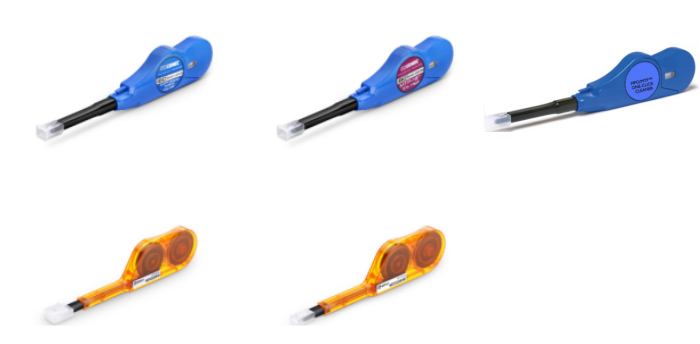 1.25mm and 2.5mm one-click pen cleaners are great for quickly removing dirt, dust, oil, and grease from fiber optic adapters. They are designed to clean LC/MU/SC/ST/FC/LSH connectors. They clean hard-to-reach areas, ferrule end-faces, and inside the plug within fiber optics connectors. In addition, they have single-click activation, an anti-static design that prevents secondary contamination, lightweight, and are easy to use.


2) Cassette Cleaner
Cassette cleaner is designed with a micro-fiber cloth that removes contaminants from ferrule end faces for LC/SC/FC/ST/MU/MTP/MPO connectors. It has a robust cloth to clean strength without producing dust and anti-static material to resist foreign particles to mix into the tape.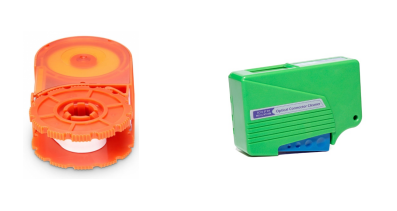 A fiber optic connector cleaner is designed to work together with the replaceable cartridge to reduce the cost of cleaning fiber optic connectors(SC/FC/ST/MU/LC/MPO/MT/MT-RJ(W/O pins)). It has a high-quality cleaning performance and is lightweight, safe, and easy to use.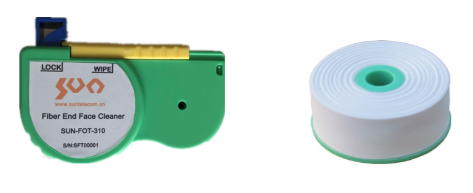 3) Stick and Pipe Cleaner
Stick cleaner is dry cloth cleaning designed for bulkhead applications, LC/MU connectors, transceiver interfaces, and lenses. It is available in 2.5 mm and 1.25 mm versions and has anti-static materials that control the generation of static electricity during the cleaning process.
Pipe cleaner is designed to dry or wet clean ferrule sides and LC/ MU connector body insides at the same time. It is available in 2.5 mm and 1.25 mm ferrule versions.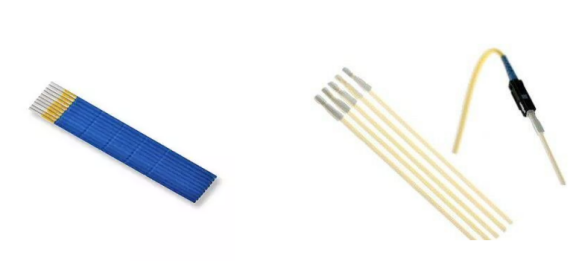 4) Cleaning Wipes
Cleaning wipes are designed to be used dry or with fiber optic cleaning alcohol for removing contaminants from optical jumpers and patch cords. They are lint-free and non-abrasive, thus they can provide superior cleaning of fiber optic connector ferrules without risk of scratching or lint residue.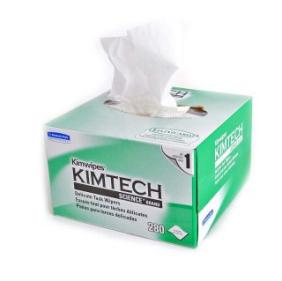 Applications
Fiber optic cleaning tools are used in fiber network panels and assemblies, outdoor FTTX applications, cable assembly production facilities, testing laboratories, servers, switches, routers, and OADMS with fiber interfaces, data centers, etc.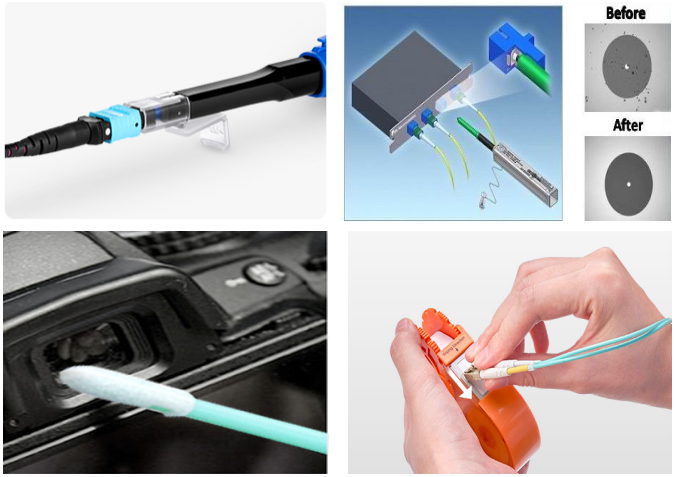 Conclusion
Fiber optic cleaning tools remove contaminants from the fiber optic connector end face with ease. They are used in multiple fiber optic connectors to meet your diverse cleaning needs with stable and reliable cleaning performance. Sun Telecom specializes in providing one-stop total fiber optic solutions for all fiber optic application industries worldwide. Contact us if any needs.