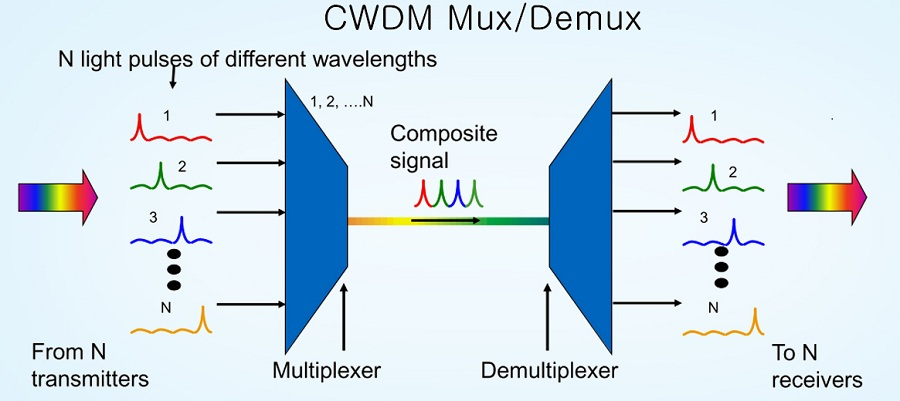 Features and Benefits
CWDM provides low insertion loss, low polarization-dependent loss, low cost, low-temperature sensitivity, low power consumption, high channel isolation, high data rate, high stability, high reliability, small size, and ease of installation and deployment.

Applications
CWDM is used in metropolitan area networks (MAN), local area networks (LAN), storage area networks (SAN),10-gigabit ethernet, passive optical networks (PON), WDM transmission systems, FTTx networks, 5G front-haul, data centers, online monitoring, fiber optic amplifier, etc.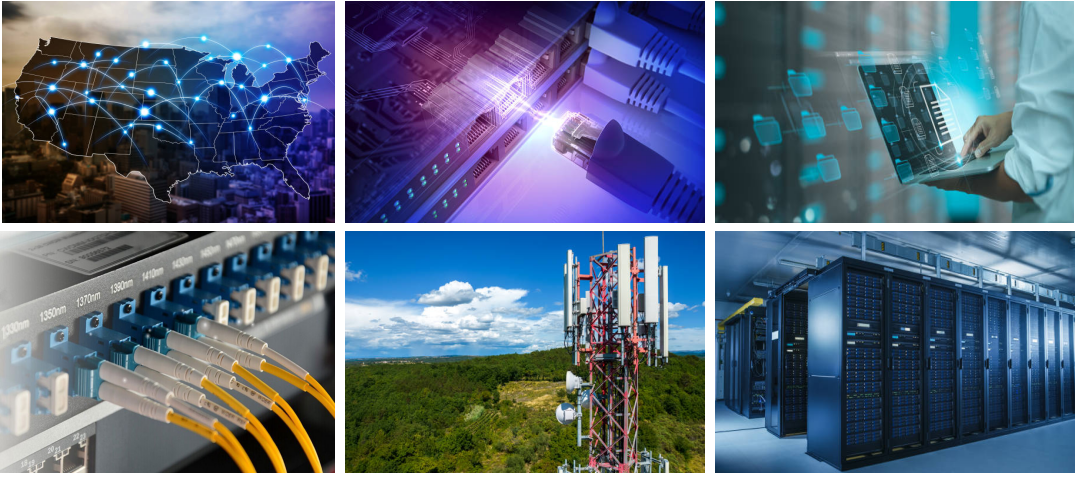 Conclusion
CWDM has become the preferred solution for increasing the bandwidth of metro/regional and optical access networks. And it has proven to be sufficiently robust, low-cost, and reliable for upgrading the optical network to accommodate future growth. Sun Telecom specializes in providing one-stop total fiber optic solutions for all fiber optic application industries worldwide. Contact us if any needs.