The Ethernet passive optical network (EPON) is an effective network that provides high bandwidth, low cost, and broad service capabilities. This article provides some knowledge about EPON.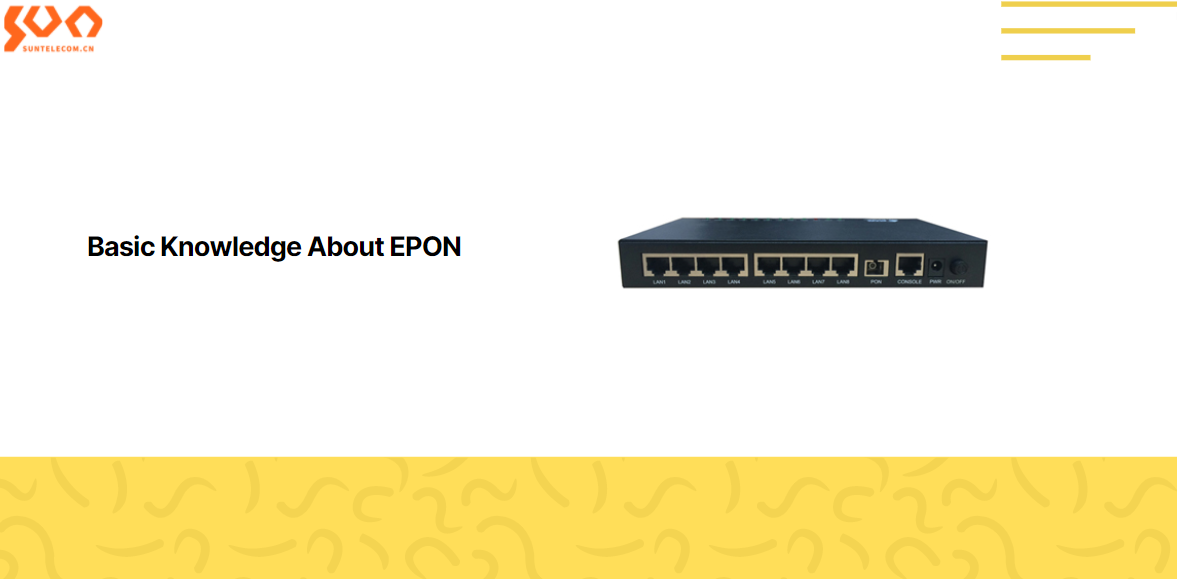 What is EPON?
EPON is a PON technology based on the IEEE standard for Ethernet. It adopts a point-to-multi-point architecture and passive optical fiber transmission and provides multiple services on Ethernet. In addition, EPON uses Ethernet packets instead of asynchronous transfer mode (ATM), and it can deliver 1 Gbps and 10 Gbps upstream and downstream in FTTH and FTTP networks.


EPON System
The EPON system is mainly composed of an optical line terminal (OLT), optical distribution network (ODN), and optical network unit (ONU). In the EPON system, OLT is both a switch or router and a multi-service provider platform that provides fiber interfaces for passive fiber networks. ODN is the optical distribution network composed of a passive optical splitter and fiber composition. The passive optical splitter is connected to the OLT and the ONU passive device, its function is to distribute the downlink data and uplink data centralized. ONU is placed on the customer premises side of the terminal device. The ONU typically has an 802.3ah WAN interface and an 802.3 subscriber interface.



EPON Types
There are two types of EPON: symmetric and asymmetric. Symmetric EPON provides equal data rates in both upstream (from the user to the server/provider) and downstream (from the server/provider to the user) directions. Asymmetric EPON provides higher downstream data rates than upstream; asymmetric EPON usually operates at 10Gbits/sec downstream and 1Gbit/sec upstream.

Benefits of EPON
EPON has the benefits of high bandwidth, high flexibility, high scalability, low cost, easy management, ease of deployment, and long-distance transmission.

Applications
EPON is used in data, voice, video, VoIP, digital TV, FTTH, FTTP, FTTB, FTTC, telecommunication networks, LAN, etc.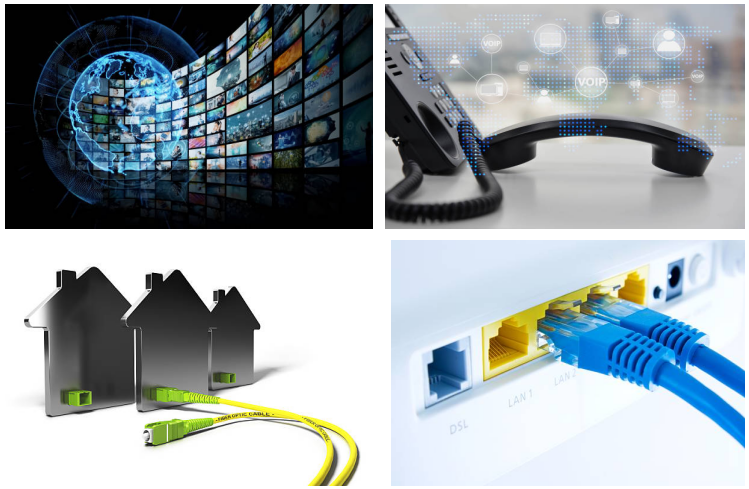 Conclusion
EPON provides high-speed internet access service, high flexibility, high scalability, ease of deployment, low maintenance, and low cost. Sun Telecom specializes in providing one-stop total fiber optic solutions for all fiber optic application industries worldwide. Contact us if any needs.