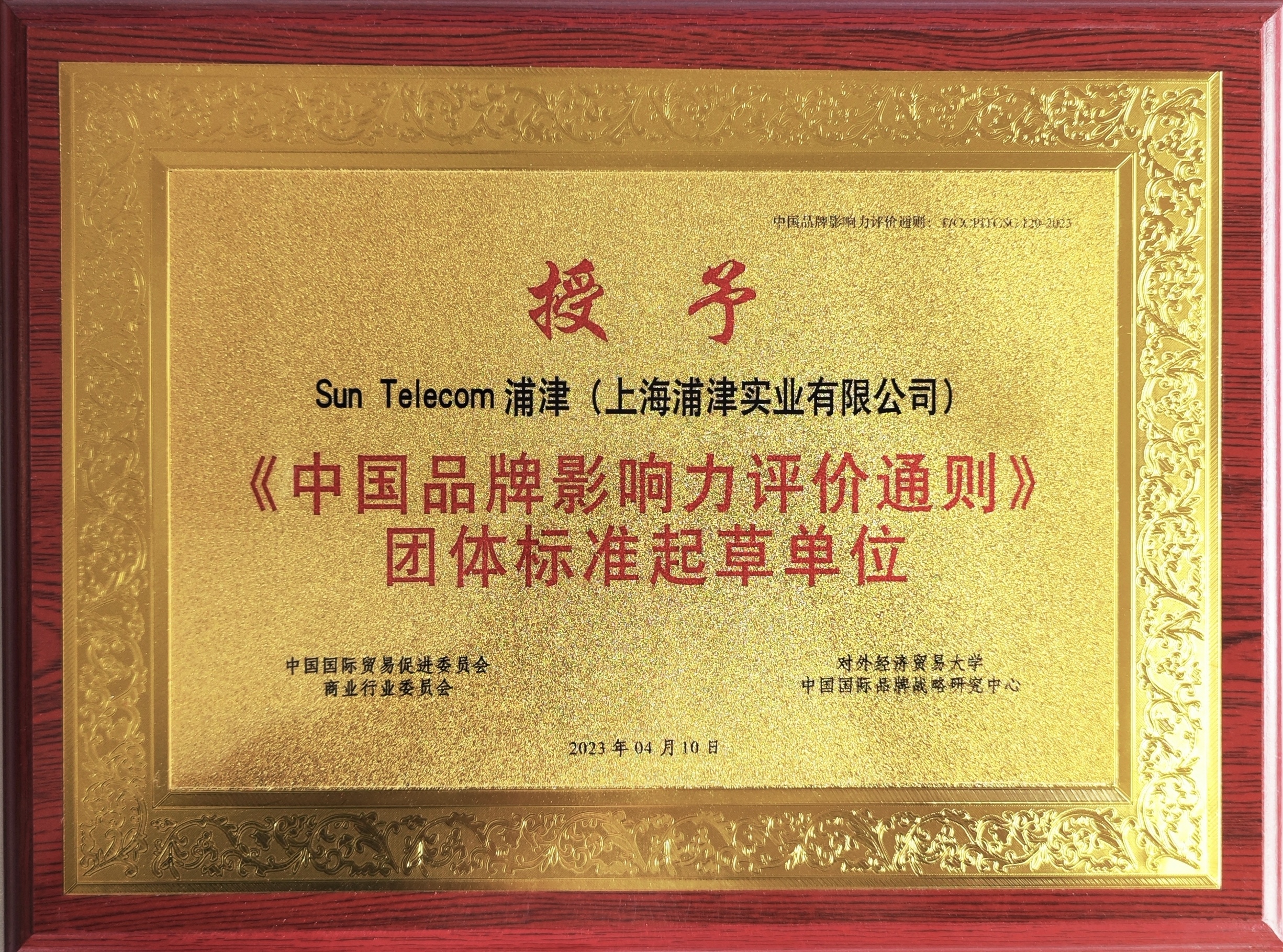 Sun Telecom is one of the drafting units of the group standard of "General Rules for Chinese Brand Influence Evaluation"
In order to meet market demand and promote brand development and service levels, China Council for The Promotion of International Trade Commercial Sub-Council, China International Brand Strategy Research Center—The University of International Business and Economics and Beijing Zhongji Kexin Economic Information Research Institute jointly led the drafting of the group standard "General Rules for Chinese Brand Influence Evaluation" .

In June 2022, Sun Telecom was appointed as one of the drafting units due to its outstanding achievements in brand building, management, evaluation, and its social influence and reputation. Caesara Niu, CEO of Sun Telecom, was one of the drafters because of her rich experience and high theoretical knowledge in brand building, management and evaluation.

In December 2022, the group standard (draft for comments) was released. Sun Telecom fed back a total of 31 comments and suggestions, 80% of which were adopted.

On March 15th, 2023, Sun Telecom is a Fiber Optic Total Solutions provider, serving customers from over 130 countries and regions. Sun Telecom is devoted to meeting the needs of customers to the greatest extent by providing "Systematic, Customized, End-to-end, One-stop" fiber optic total solutions and products for worldwide customers. We offer complete fiber optic solutions and products for various fields such as Telecom (FTTH, 4G/5G Mobile Stations, etc.), ISP, Cable Television and Broadcast, Surveillance and Monitoring (Smart City, Smart Home, etc.), Computing Networks, Data Centers (Cloud Computing, Big Data, IoT, etc.), Industrial Control, Intelligent Manufacturing (Industrial 4.0), Fiber Optic Sensing, etc.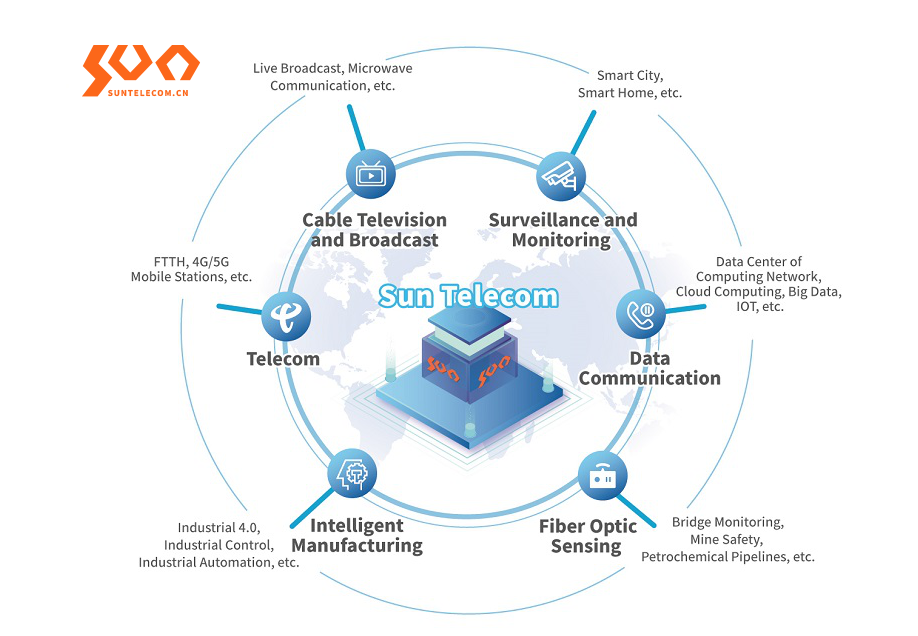 Application Fields of Sun Telecom Fiber Optic Total Solutions