How can operators meet today's infrastructure needs, creating a path for new growth, while reducing construction costs down the road? Deploy micro duct cable. Micro ducts are small conduits for housing fiber cable and micro cable in a tight, safe casing.Micro ducts and micro cables are designed to work together to provide a very effective, efficient way to deploy a passive optical infrastructure, enhance and improve data pathways for increased bandwidth demand, and help operators to speed up the installation process. This paper will introduce a micro duct cable.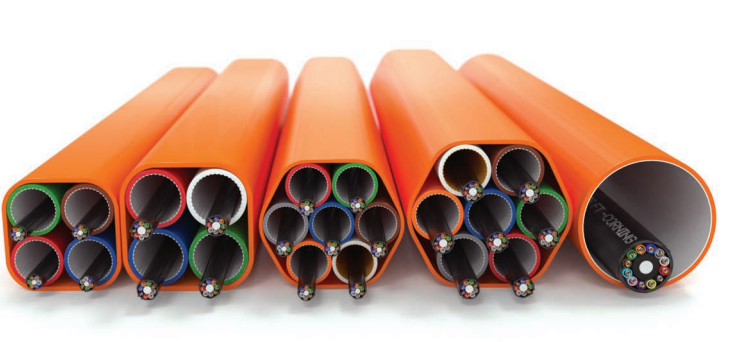 What is Micro Duct Cable?
The micro duct is miniaturized plastic conduit that subdivide internal duct space into smaller compartments into which micro cable can be installed by blowing, jetting, or pushing.This cable has SZ-stranded loose tube construction, with a dual-layer tube design and a low-friction PE sheath. The cable is optimized for blowing into micro ducts. Buffer tubes and the fibers contained within are color-coded for quick and easy identification.


Features and Benefits
Micro duct cable provides high fiber count, higher fiber density, improved cable handling, smaller cable diameter, scalability and flexibility, durability, clean, continuous, and low-friction paths for installing fiber optic cables with relatively low pulling tension limits, and future installation cost savings. Furthermore, it is available in a variety of colors and sizes for easy identification, and can optimizes system design and utilization.

Applications Scenarios
Micro duct cables can be used in air-blowing and pulling installation in duct system laying,direct install and direct burial, trunk, distribution and feeder Cable, FTTx networks (FTTH, FTTB ), data centers, 5G infrastructure, local area network(LAN), metropolitan area network (MAN), subscriber network systems, long-haul, backhaul, access networks, broadband network, automotive, etc.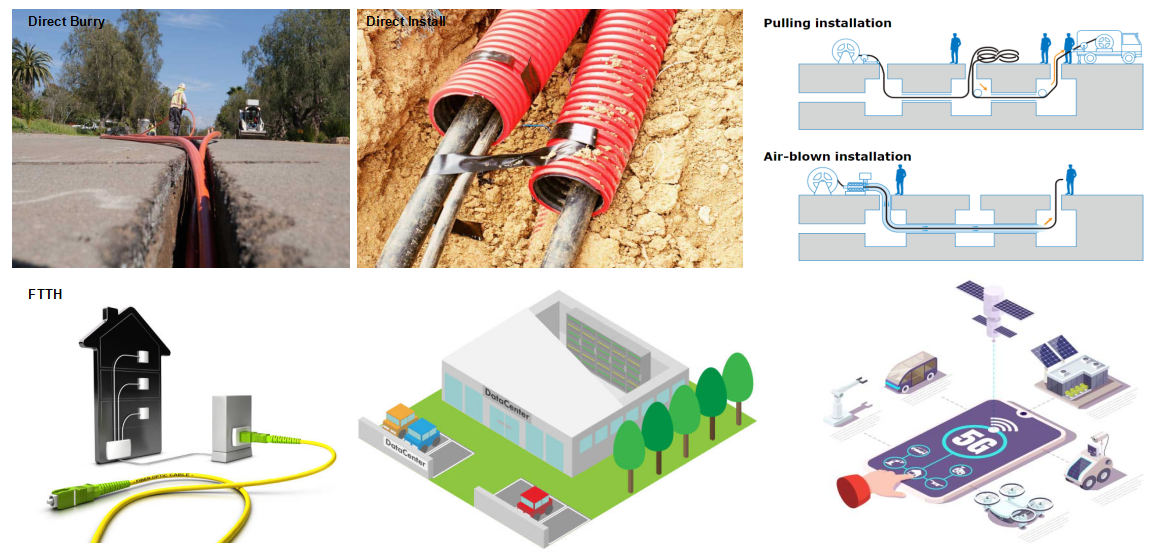 Conclusion
Micro duct cable not only offers high density in a small footprint,but it also enables advanced cable access to make installations easier and faster, while limiting the need for sharp-bladed tools.Sun Telecom provides all micro duct cable products and solutions to the global market.