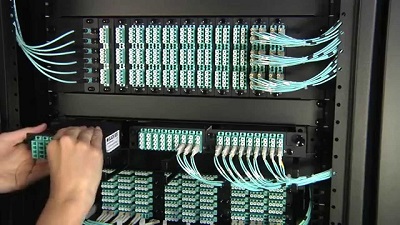 Currently, Plug-n-Play (PnP) fiber systems are becoming a prevalent choice for modern data centers with its advantage of quick-connect design, while MPO and MTP fiber connectors are the mainstays for modern PnP systems.
What Is Plug-n-Play System?
It is known to us that Plug-n-Play (PnP) fiber systems allow the quick addition of new devices in a computerized system, without the need for reconfiguration or manual installation of other external devices. And MPO connector and MTP connector are multi-fiber connectors which can provide up to 24 or more fibers in a single connector pushing up to and beyond 100Gbps data transmission. Since data centers host expensive equipment and process very sensitive information for networks, they must be always available. Therefore, the ability to quickly connect new equipment or service existing equipment is crucial. And Plug-n-Play fiber system with MPO connector and MTP connector is designed to achieve this "quick-connect" capability.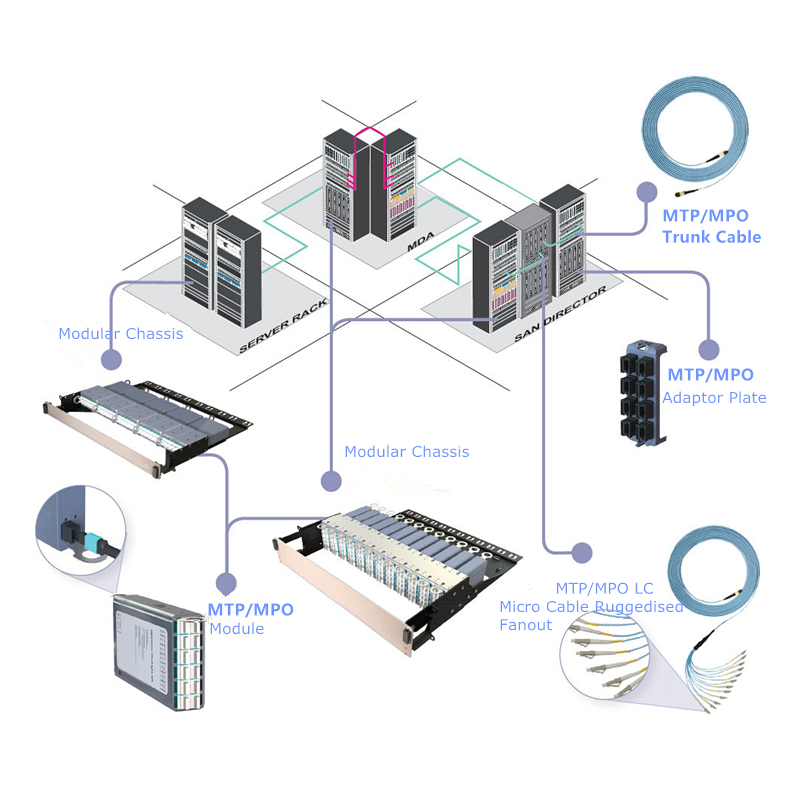 What Is MPO/MTP Fiber Connector?
Since more and more network hardware is equipped with QSFP/SFP+/SR4/CFP/CXP ports, cables with MPO fiber connector or MTP fiber connector are becoming a requirement in these fields. However, data centers don't have a monopoly on the technology! Anybody working with a large count of fiber that likes to save space would prefer to adopt MPO/MTP technology. With the advantage of minimizing the number of connectors and cables that enterprises are working with, MPO/MTP connectors can be found in the many other applications.
3. Active device interface
5. Optical switch inter-frame connections
6. Interconnection for O/E modules
7.Telecommunication networks
8. Industrial & medical, etc
Since many years ago, installers have relied on MTP fiber connectors to speed deployment of data center installations. Today, we've seen the great advantages that MTP/MPO fiber connectors together with PnP system had brought to us. With their many years of high performance, ongoing improvements, and the next generation of advancements soon to come, MTP connectors will continue to deliver exceptional value for a vast range of network technologies.