A fiber optic cabling system starts from the Central Office, where the OLT starts the correspondent data transmission through the fiber cables that carry the data.

Then it goes through the Local Convergence Point (LCP) where it is distributed with equipment like Splice Closures or Distribution Boxes as necessary according to the receiving end's locations.

Then finally it goes to the Network Access Point (NAP) and inside the customer's home or other correspondent receiving end, where an ONU receives the data.

Fiber optic solutions like PON can be used in many applications, therefore they can be useful for lots of different situations that require data transmission such as: CATV, internet, surveillance projects, IPTV, and many more.

This and other factors such as superior performance make PON solutions a popular choice for installers and integrators.

But these systems are pretty complex designs that require lots of different equipment working together in an efficient manner to accomplish the desired results.

Sometimes it is difficult to coordinate the different aspects of the project: Design, engineering, material, and the different parties that might be associated with the project.

Imagine that, for example, the cables are already installed in the solution, but the project must be delayed because the supplier of other equipment is having issues.

That would be an unnecessary hassle, that's why we at Sun Telecom provide total solutions, which include all the required equipment for the installation of fiber optic solutions, making the project all the more manageable.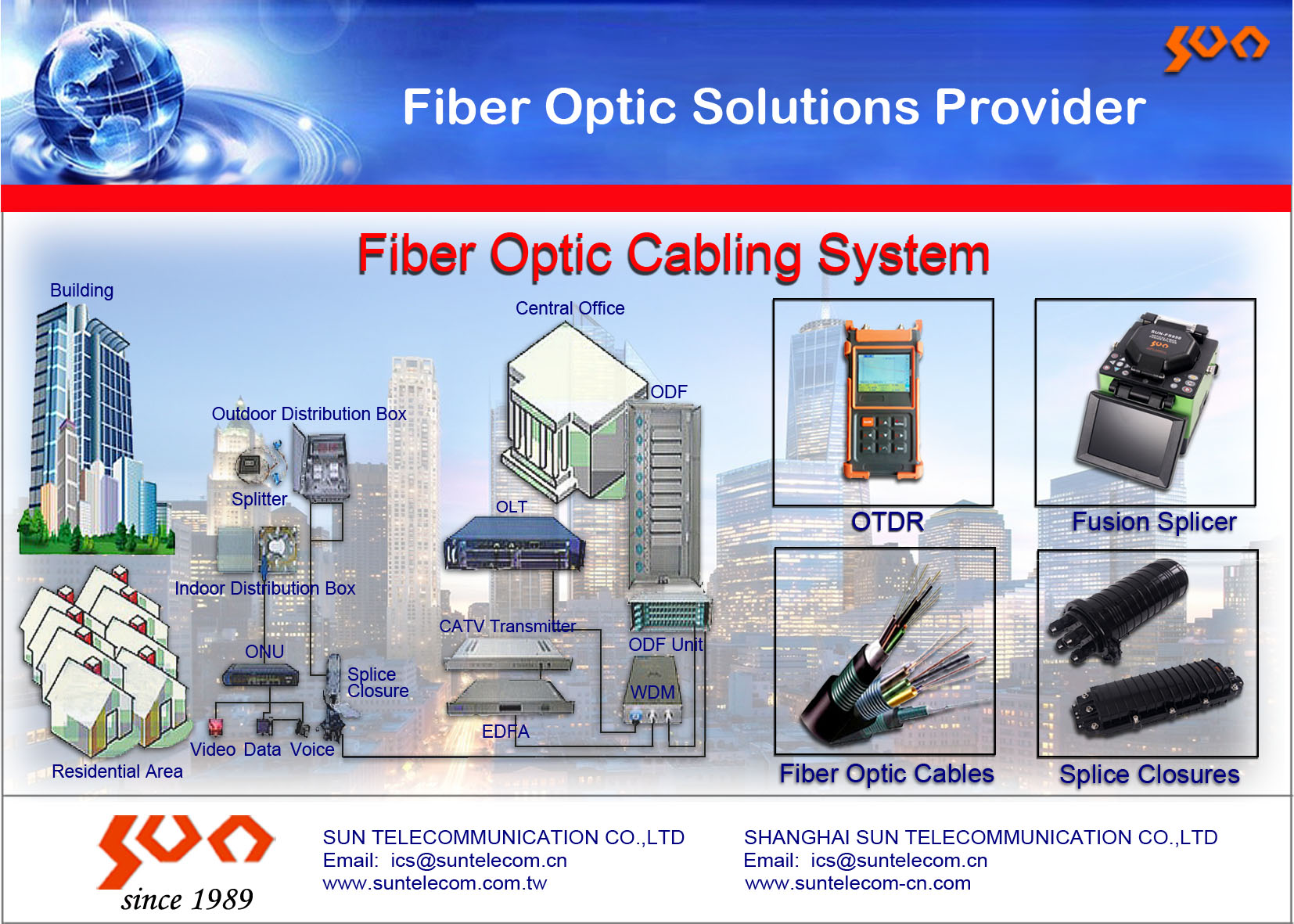 From the Central Office to the customer's end, we provide all the necessary equipment.