On Dec. 14th 2022, Sun Telecom won the title of National "High-tech Enterprise".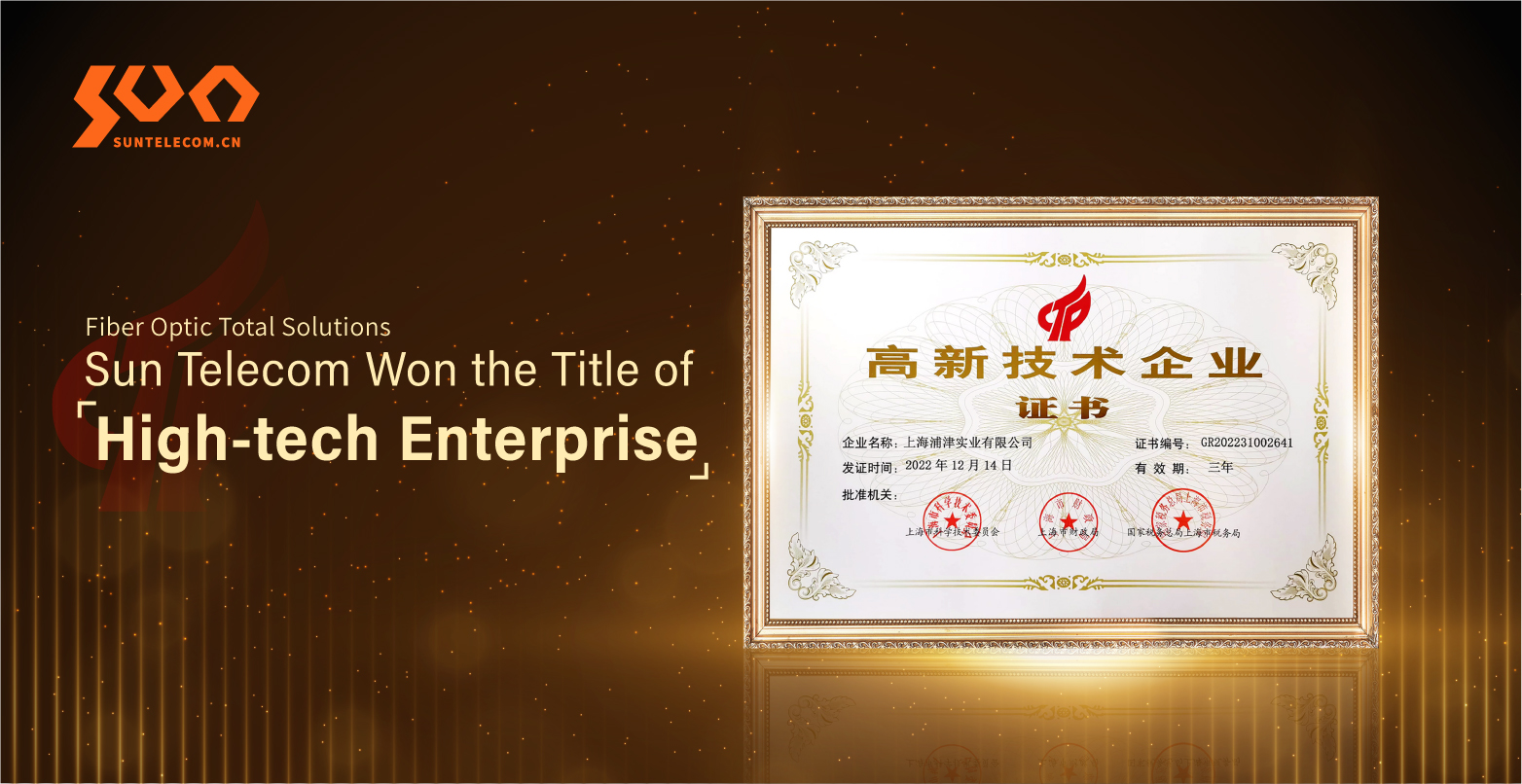 Sun Telecom Won the Title of National "High-tech Enterprise"
High-tech enterprises are enterprises in the high-tech fields supported by the state to conduct research and development and transform technological achievements, form the core independent intellectual property rights of enterprises, and carry out production and operation activities on this basis. High-tech enterprises are jointly recognized by the Ministry of Science and Technology, the Ministry of Finance, and the State Administration of Taxation. The standards are very strict, and it is one of the most authoritative honors for Chinese high-tech enterprises.

Obtaining the title of National "High-tech Enterprise" means that the government recognizes the development status, innovation ability, development potential, and market prospect of the enterprise. It is also an incentive and spurs for Sun Telecom on its future development path.

Sun Telecom is a Fiber Optic Total Solutions provider, serving customers from over 130 countries and regions. Sun Telecom is devoted to meeting the needs of customers to the greatest extent by providing "Systematic, Customized, End-to-end, One-stop" fiber optic total solutions and products for worldwide customers. We offer complete fiber optic solutions and products for various fields such as Telecom (FTTH, 4G/5G Mobile Stations, etc.), ISP, Cable Television and Broadcast, Surveillance and Monitoring (Smart City, Smart Home, etc.), Computing Networks, Data Centers (Cloud Computing, Big Data, IoT, etc.), Industrial Control, Intelligent Manufacturing (Industrial 4.0), Fiber Optic Sensing, etc.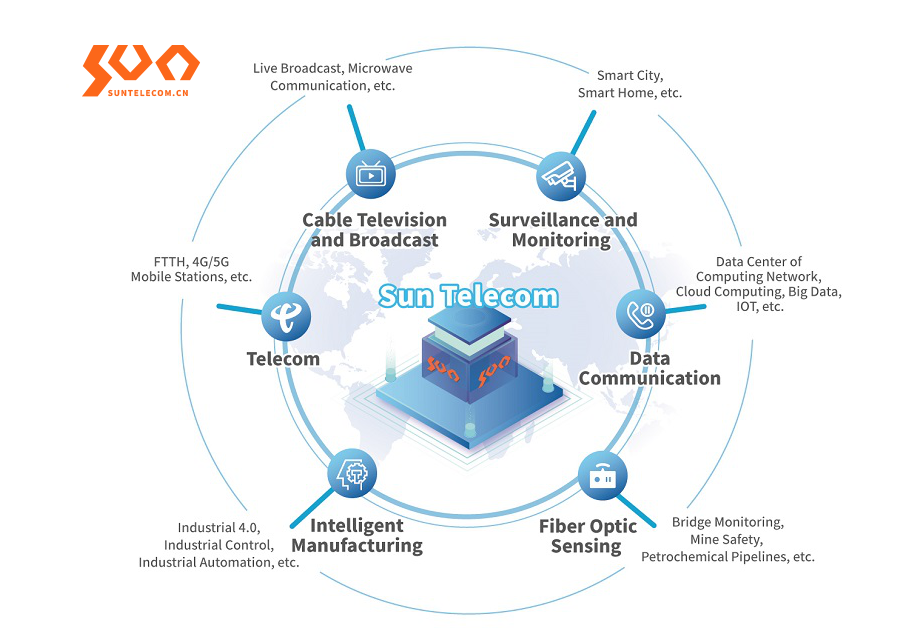 Application Fields of Sun Telecom Fiber Optic Total Solutions