With the wide use of fiber optic cables, more and more users show their interest in plenum fiber optic cable, which is also called OFNP cable. This cable provides high-speed, high security, high fire-resistance rating, and low-smoke PVC or FEP compounds.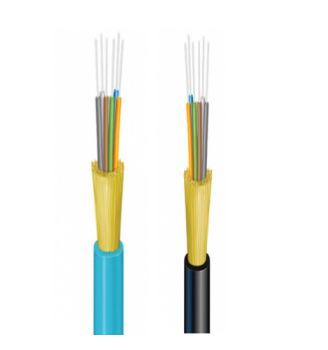 Plenum Space
Plenum space is an area used for return of air circulation or air conditioning systems. Most building codes ( hospital, school, living , airport, and commercial building) mandate that only plenum cables be used in plenum spaces and air ducts. Usually, the plenum spaces are the open spaces above a drop ceiling and below the raised floor. In most buildings with heating ,ventilation and air conditioning systems ( HVAC ), air ducts supply air from the external HVAC unit to the inside of the building, but the return air goes through the open space above the drop ceiling instead, making it a plenum space. These spaces are essential for air circulation, but they pose a major fire hazard because of the high rate of airflow.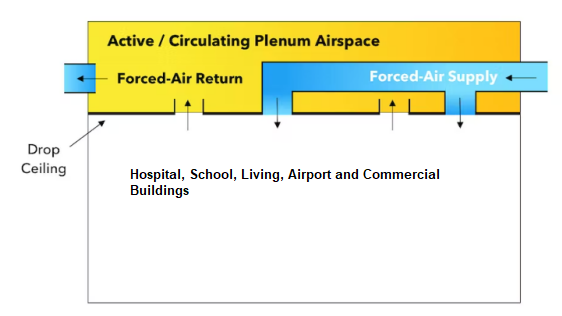 What is Plenum Fiber Optic Cable?
Plenum fiber optic cable or optical fiber non-conductive plenum (OFNP) is the designation given by the national fire protection association (NFPA) to interior fiber optic cables which contain no electrically conductive component, and which are certified for use in plenum applications. Furthermore,plenum cable consists of a flame-retardant, low-smoke jacket that emits a lower amount of fumes and can self-extinguish. This jacket can be a fluorinated ethylene polymer (FEP), polytetrafluoroethylene (PTFE), or low-smoke polyvinyl chloride (PVC).


Features and Benefits
Plenum cable has fire resistance and low smoke production characteristics, provides high-speed, high security, and helps prevent the spread of fire from floor to floor in a building. In addition, using plenum cables can help to reduce network cabling costs by making it easier to run cable safely through the open space above dropped ceilings. You save time and money in comparison to attempting to tear into walls and run the cable through small crawl spaces.

Applications
Plenum cable is often used in a duct, conduit, plenum, and other spaces for building airflow, gigabit ethernet, broadband systems, telecommunication, data center, and indoor/outdoor applications.

Conclusion
Plenum cables use fluorocarbon jackets to provide the low smoke and flame characteristics. This is the highest fire rating fiber cable and no other cable types can be used as substitutes. Sun Telecom can provide plenum fiber optic cable for a global market.