A PLC splitter plays an important role in passive optical networks by allowing a single PON Interface to be shared among many subscribers. This article will provide some knowledge about PLC splitters.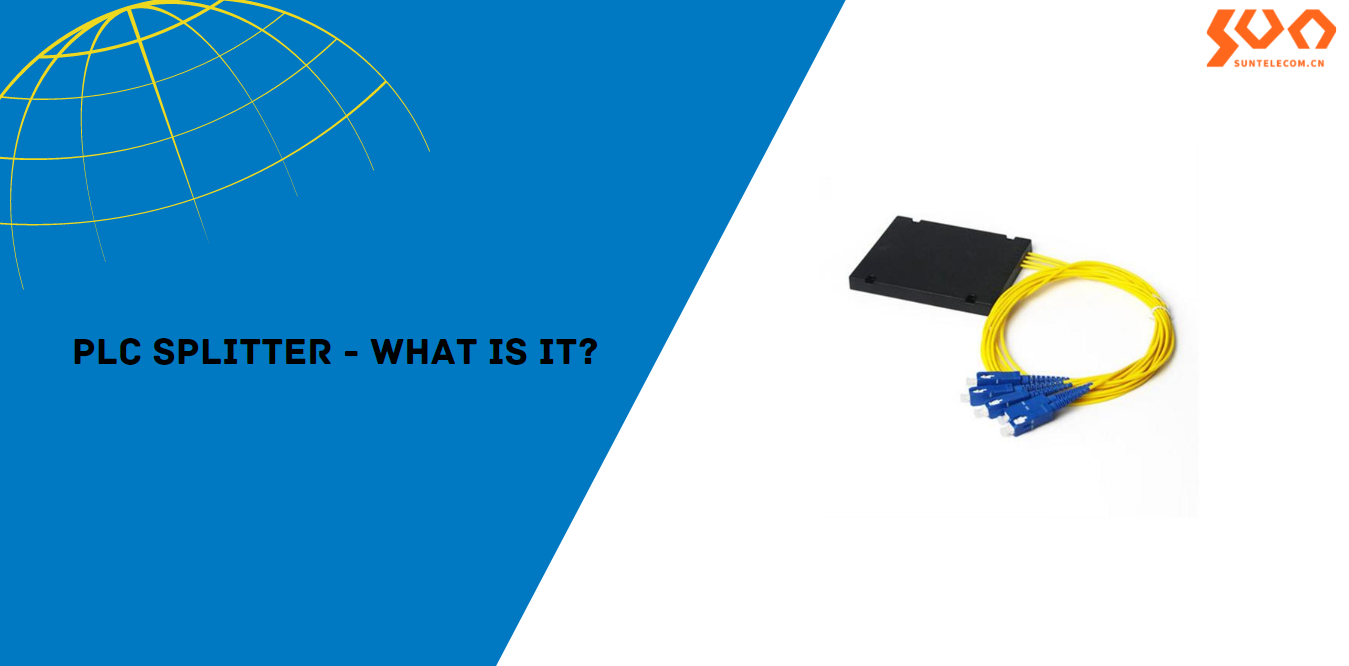 What is PLC Splitter?
A Planar lightwave circuit (PLC) splitter is an optical power management device that uses silica optical waveguide technology. It is widely used in the passive optical network (EPON, GPON, BPON ) to connect the main distribution frame (MDF) and the terminal equipment and to branch the optical signal. In addition, a PLC splitter provides low insertion loss, low polarization-dependent loss, small size, wide operating wavelength and temperature range, high reliability, high stability, and good channel uniformity.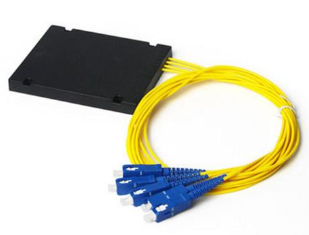 PLC Splitter Manufacturing Technology
The PLC splitter is manufactured based on planar optical waveguide technology. PLC splitter consists of one optical PLC chip and several optical arrays depending on the output ratio. The optical arrays are coupled on both ends of the PLC splitter chip.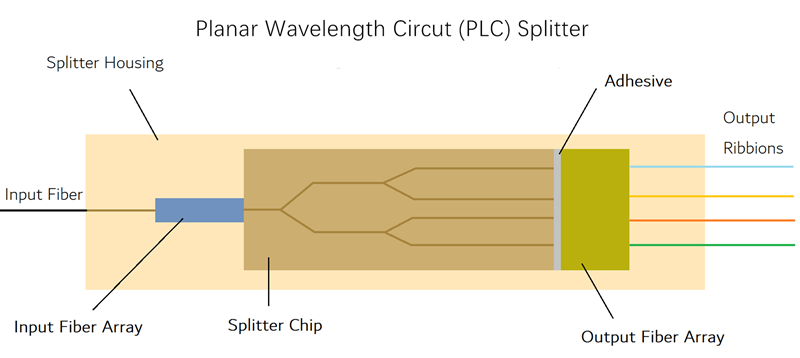 The PLC chip is one key component of a fiber PLC splitter. It is available in 1xN (N=2, 4, 8, 16, 32, 64) and 2xN (N=2, 4, 8, 16, 32, 64) splitting ratios.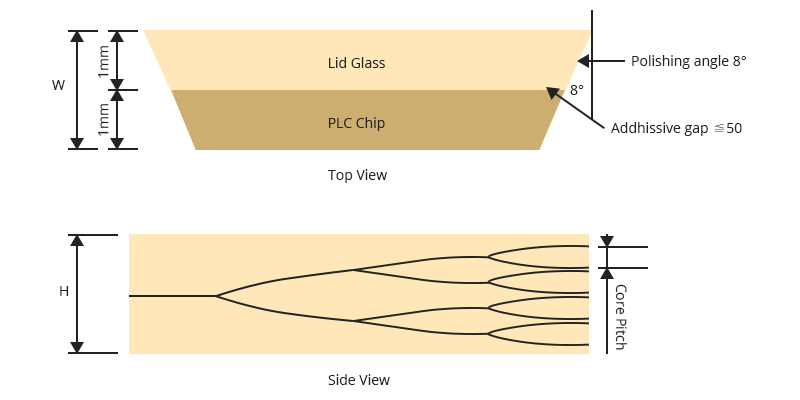 PLC Splitter Types
According to the PLC splitter chip, PLC splitter is classified into 1xN and 2xN PLC splitters, such as 1x4 PLC splitter, 1x8 PLC splitter, 1x16 PLC splitter, 2x32 PLC splitter, 2x64 PLC splitter, etc. According to the different packaging types, PLC splitter is classified into bare fiber PLC splitter, blockless fiber PLC splitter, ABS box PLC splitter, tray PLC splitter, rack-mount PLC splitter, LGX box PLC splitter, mini plug-in insert type PLC splitter, etc.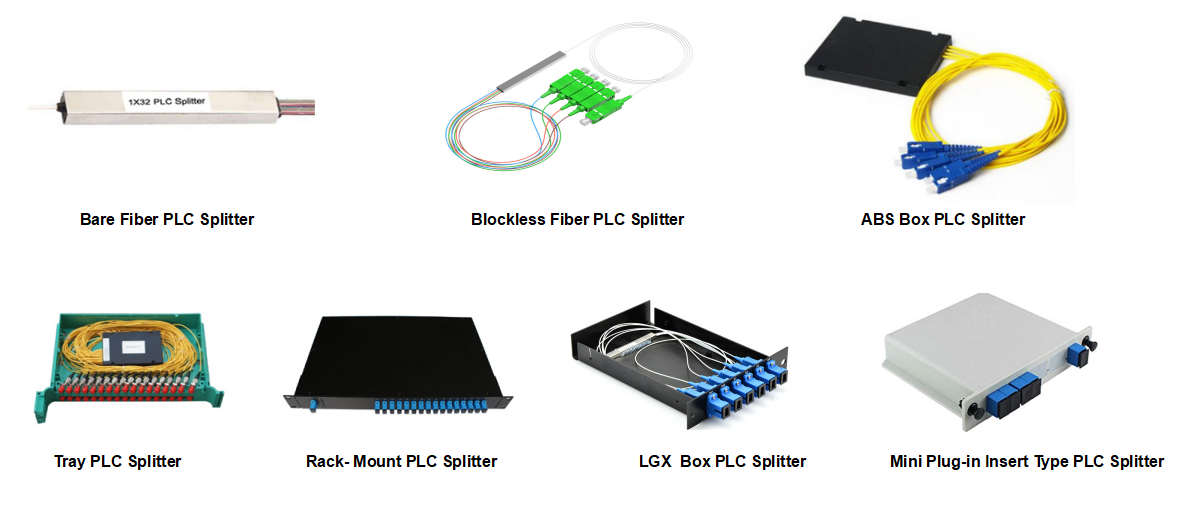 Applications
PLC splitter is used in PON networks, telecommunication networks, FTTH projects, data centers, CATV, video transmission, test equipment, etc.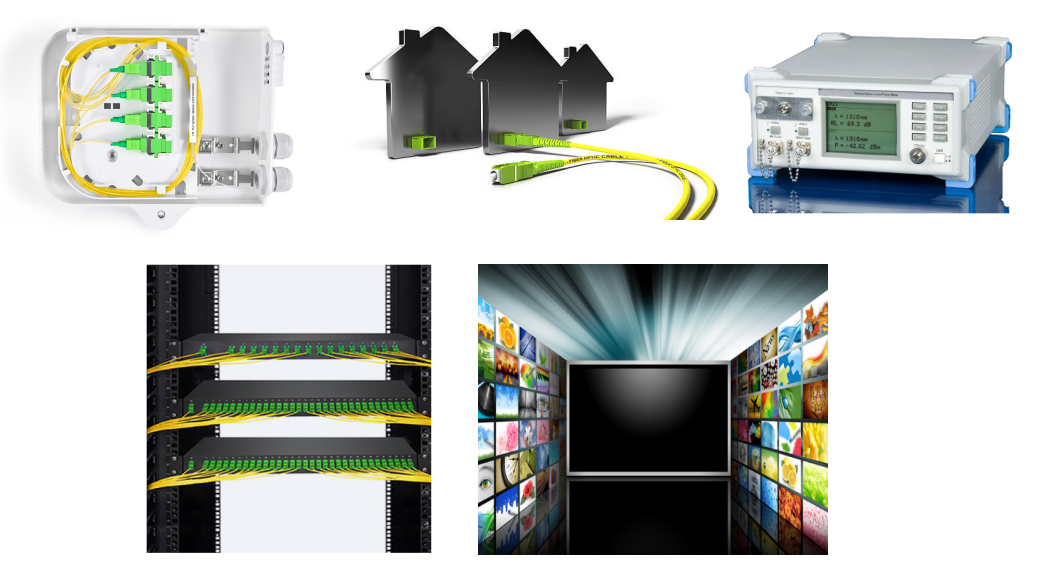 Conclusion
PLC splitters allow a single PON network interface to be used by multiple users, maximizing a fiber network's user capacity and offering a low-cost light distribution solution with high stability and high reliability. Sun Telecom specializes in providing one-stop total fiber optic solutions for all fiber optic application industries worldwide. Contact us if any needs.