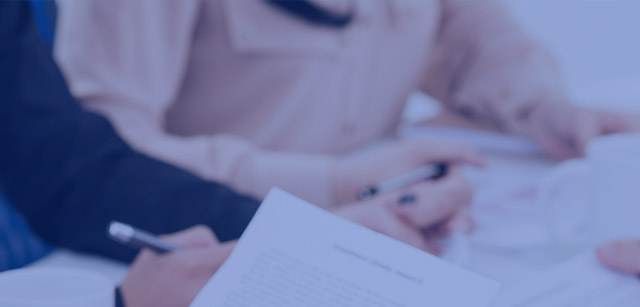 News
To Provide You With The Latest Products And Industry Information
Do you know your Internet Explorer is out of date?
To get the best experience for our site, we recommend you upgrade to the latest version of Internet Explorer, or select another web browser, a list of the most popular web browsers can be found below
You can download the main browser here:

Position : Home> News & Tutorial >Product News
FTTA: High-Performance Solution for Integrated Optical Fiber and 5G Networks
Date: 2023-09-04 11:20:19
There is a huge demand for high-speed data transfers in today's mobile telecommunications networks. FTTA (Fiber-to-the-Antenna) is an essential element of 5G networks and ensures reliable, robust, and future-proof installation, improves user experience, and reduces costs. This article helps you to understand FTTA.
What is FTTA?
FTTA is a broadband network architecture to connect the building baseband unit (BBU) to the remote radio unit (RRU) at the top of the tower by using optical fibers to replace all or part of the coaxial network. FTTA can reduce the loss of signal power. And up to 20km's maximum transmission distance helps realize centralized placement of base stations (BS) in lower-cost telecommunication rooms and more flexible and modularized network planning.

FTTA Solution
FTTA solution reduces installation time and saves the cost of installation and maintenance. FTTA solution includes outdoor optic fibers, PDLC outdoor waterproof patch cords, terminal boxes, etc.
Benefits of FTTA
1) Perhaps the most benefit of FTTA stems from the physical content of the cable itself. The smaller diameter and lighter weight allow many fiber optic cables to occupy the same amount of space as a single coax cable. Because cellular towers are naturally subject to the elements, the physical size and properties of optical cabling are much less susceptible to damage from gusts of wind.
2) Other benefits of FTTA relate to the shift from analog to digital. Due to signal losses, the coax cable limited the distance between the antenna and the base station to as low as around 100m. Optical cabling can span up to 20 km with minimal losses.
3) FTTA provides improved energy consumption and signal integrity. Tower amplifiers are no longer required to combat the inherent noise floor of extended coax runs. The cooling of power amplifiers through air conditioning in a traditional base unit is replaced by ambient air cooling of the RRH, which significantly reduces the electrical power consumption of the system.
4) FTTA also provides flexible deployment, reduced complexity, saves installation time and space on the tower, lower investment, and high reliability.

Typical FTTA Scenario
Fiber optic networks aim to perform high-speed, error-free data transmission. Adequate testing during each phase of the network deployment guarantees that products meet specifications. It minimizes costly and time-consuming troubleshooting efforts, including locating dirty/damaged connectors, questionable splices, and other faulty components before they disrupt service.
One of the most crucial factors in ensuring proper transmission is controlling power loss in the network against the link loss-budget specifications from the network design recommendation, which establishes a total end-to-end loss budget with sufficient margin while reducing back reflection to a minimum.
What is the Future of FTTA?
Consumer demand and technological advancement will continue to challenge the broadband infrastructure and necessitate more innovation. As incremental improvements such as active antennas integrated with the RRH to eliminate the need for all coax, small cell technology, and tower construction continues to evolve, it is safe to assume the future of FTTA may hold a few more surprises.
5G network provides speeds up to 100 times faster than 4G, which requires more small cell sites/DAS and improvements in conventional antenna tower bandwidth. Fiber optics will continue to provide the lifeblood to this ever-evolving network because only fiber can support the backhaul of these small cell sites produced by this intense proliferation of traffic.

Conclusion
FTTA is an innovative, flexible, and future-oriented way to install the network. It secures your network connectivity today and in the future.
Sun Telecom specializes in providing one-stop total fiber optic solutions for all fiber optic application industries worldwide. Contact us if you have any needs.

Position : Home >Product News