ADSS cable and OPGW cable are often used in power utilities and telecommunications nowadays.In this article, some differences between ADSS and OPGW cables will be discussed.


What are OPGW and ADSS Cables?
All-dielectric Self-supporting (ADSS) cable is a type of fiber optic cable that is strong enough to support itself between structures without using conductive metal elements.The cable is designed for aerial transmission and distribution power lines environments. As its name indicates, there are no metallic components and the cable does not require a support or messenger wire, so installation is achieved in a single pass.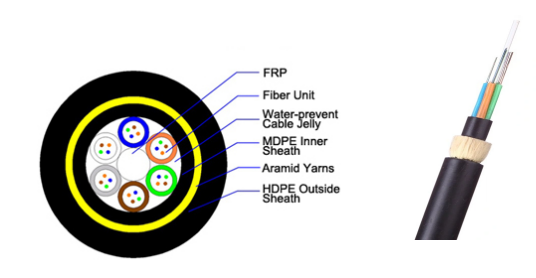 Optical ground wire (OPGW), also known as optical fiber composite overhead ground wire is a dual-functioning cable performing the duties of a ground wire and also providing a path for the transmission of voice, video, or data signals.The cable is designed to be installed on transmission and distribution lines. The fibers are protected from environmental conditions (lightning, short circuit, loading) to ensure the reliability of signal transmission.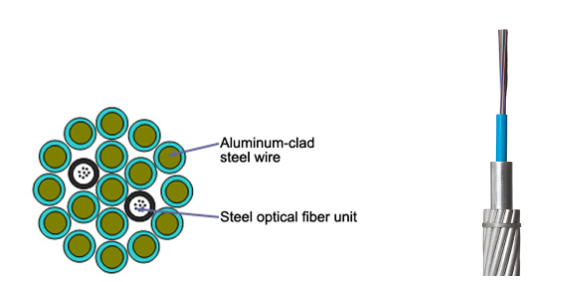 ADSS or OPGW, when dealing with outdoor fiber cabling, might be tough sometimes due to the difference in cabling designs, features, environment, cost, and applications.Let's take look at the main differences between them.

Structure
ADSS cable structure is mainly composed of central strength member, stranded loose tube, water blocking material, aramid yarn, and sheath. ADSS cable structure consists of 2 types: single jacket and double jacket.


OPGW cable structure is mainly composed of an optical fiber unit (stainless steel tube, aluminum-clad stainless steel tube) , and metal mono-filament (aluminum-clad steel, aluminum alloy) peripheral reinforcement. There are 4 OPGW cable types: ACS (Aluminum clad stainless steel tube), stranded tube, central tube, and ACP (Aluminum clad PBT).


Features
ADSS cable can be installed without shutting off the power, large span lengths, good performance of tensile strength, lightweight and small diameter.
OPGW cable provide stainless-steel optical fiber unit with layer stranding structure, aluminum alloy wire and aluminum clad steel wire armored, coated with anti-corrosive grease between layers, heavy load capacity and long span installation.

Installation Position
The installation position is inconsistent - If the wires need to be rewired or replaced due to aging, it is more suitable to use OPGW cables than ADSS cables.Unlike OPGW optical cables, ADSS cables are more suitable for installation in the power distribution and transmission environment where the live wire is placed.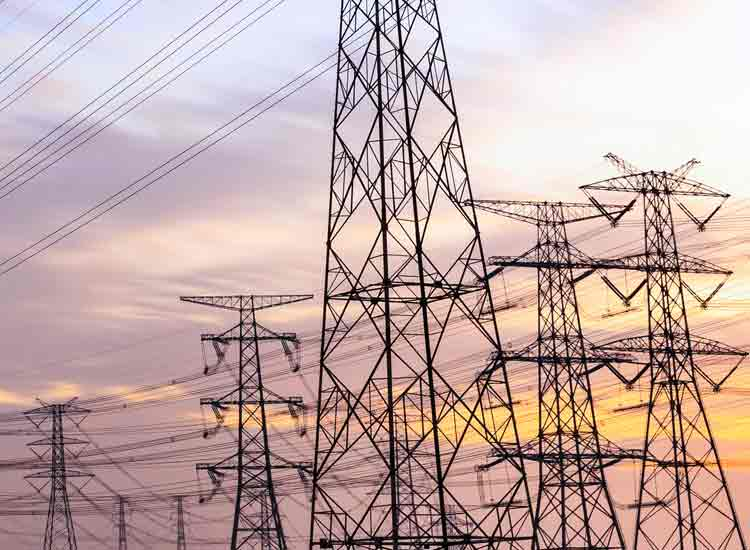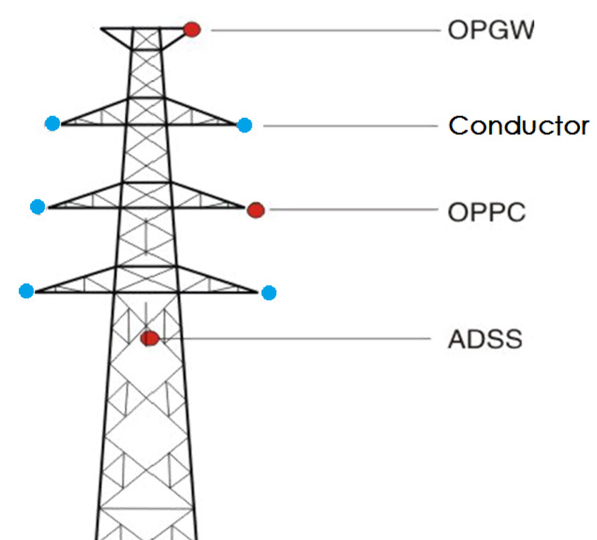 Installation Cost
The installation cost of OPGW cable is relatively high, and a lot of money needs to be invested at one time; while the installation cost of ADSS cable is relatively low, because it does not need to replace the electrical transmission line, and can also achieve free switching.

Applications
OPGW cable is used in the electric utility industry, transmission and distribution of power lines ( i.e., 500KV, 220KV, 110KV voltage grade lines), voice, video, data transmission, SCADA networks, ariel ground wires, and dark fiber leasing.
ADSS cable is used for telecommunications by power utilities, telcos, and private network groups, distribution and high voltage transmission lines, conductors, outdoor aerial self-supporting installation, enterprise OSP networks, broadband, FTTX networks, railways, long-distance communication, CATV, CCTV, computer networks system, ethernet LAN Network, outside plant campus backbone, etc.

Conclusion
ADSS cable is cheaper than OPGW cable and easy to install.However, OPGW cable has high voltage transmission efficiency, and can also be used for telecommunication transmission data to achieve the purpose of high-speed data transmission.Sun Telecom provides all ADSS and OPGW cable products and solutions to the global market.