Cable with multiple fibers is widely applied to high-density connectivity indoor and outdoor installations, well distribution cable is the typically used type. Distribution cable is a tight buffered design and provides high density connectivity, easy, economical termination to satisfy the diverse requirements existing in high-performance fiber optic applications.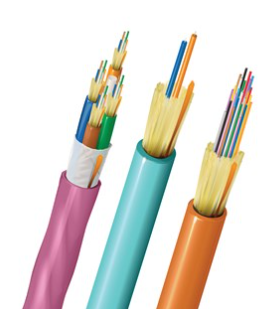 Distribution Cable Structure
Distribution fiber optic cable uses φ900um tight buffer fibers as an optical communication medium and aramid yarn strength member. The cable is compliant with a PVC or LSZH jacket. Generally, distribution cable is available in fiber counts ranging from 2 to 144 fibers. According to different application requirements, this cable is usually plenum and riser for flame resistance, as well as in unitized and non-unitized constructions that fit a wide array of environments.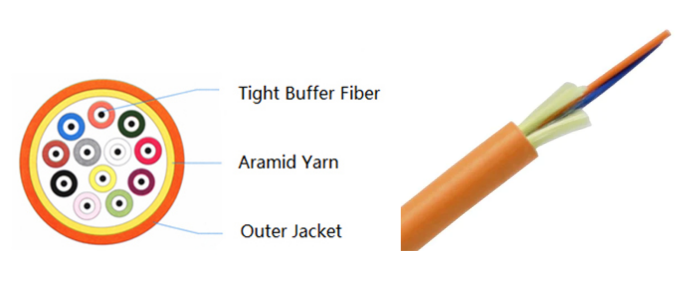 Distribution Cable Features and Benefits
Distribution cable has excellent stripping performance of tight buffer fiber, aramid yarn strength member that provides good tensile strength, small size, and lighter in weight, more compact design. In addition, distribution cable provides high-density connectivity, high reliability, easy to prepare for termination, easy installation and maintenance, and low cost.

Distribution Cable Applications
Distribution cable is used in indoor and outdoor applications, intra and inter building backbones, patch panels, routing between telecommunications rooms and connected cables in riser and plenum environments, horizontal distribution for FTTD, Data Center EDA areas, and factory floor automation.

Conclusion
Distribution cable provides a tight buffered design,high-density connectivity, and ease of installation within the buildings. It is suitable for indoor/outdoor applications. Sun Telecom offers a wide range of options for high-quality distribution cables which can meet your demands on indoor and outdoor applications.