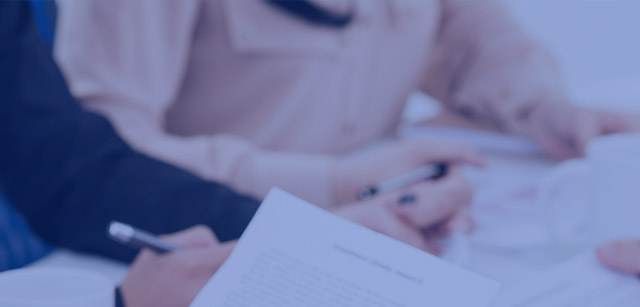 News
To Provide You With The Latest Products And Industry Information
Do you know your Internet Explorer is out of date?
To get the best experience for our site, we recommend you upgrade to the latest version of Internet Explorer, or select another web browser, a list of the most popular web browsers can be found below
You can download the main browser here:

Position : Home> News & Tutorial >Product News
FTTO Network: Cost-effective Cabling Infrastructure Solution for Modern Office
Date: 2023-09-04 15:08:05
FTTO (Fiber-to-the-Office) is a cost-effective cabling and future-proof networking infrastructure solution for modern office environments. It combines the advantages of highly efficient fiber optic cable with the flexibility of twisted pair cable. This article provides some knowledge about FTTO.
What is FTTO? 
FTTO is a standard-compliant and decentralized cabling concept for modern office environments. It combines fiber optic cable with a copper cable to provide a Gigabit Ethernet connection. FTTO uses future-proof fiber optic cables for riser cabling and horizontal wiring. Copper cable only comes to play to connect terminal equipment like workstations, VoIP-Phones and IP cameras. As a result, the FTTO switches offer rich power management functions like Power-over-Ethernet (PoE) and energy-efficient Ethernet.

The vision of FTTO Network
The vision of the FTTO network is to implement fiber optic cables for the horizontal floor cabling, allowing the end users to connect their equipment directly up to copper Ethernet ports via 4-port fiber micro switches/installation switches (Fast Ethernet or 1 Gb) located in the work areas.
FTTO Network Solution
1) OLT, switches, CATV transmitters, fiber amplifiers, ODF racks, splitting boxes, and other equipment in the central computer room. The tree-like backbone optical cable network provides resource capacity for FTTO's massive transformation.
2) The split distribution box is placed in the weak current shaft of the corridor, and the optical fiber is connected to the ONU placed in the computer room of each company/office.
3) ONU provides WiFi, data, voice, and video services. The ONU data port is usually connected to the core switch and then connected to the camera and terminal computer through the switch.
4) Enterprises with higher requirements for information security can also enter the router. Routers can implement network management functions, control access networks, manage access rights and protect network security.

Benefits of FTTO Network
1) Savings: The FTTO leads to savings in multiple ways: power consumption, cabling, and space.
2) Environment: The FTTO is greener and sustainable, requires less power for cooling, and less copper.
3) Future-Proof: FTTO offers future-proof fiber optic cables for horizontal and vertical cabling. It is a cost-effective and flexible network infrastructure.
4) Bandwidth: FTTO provides high bandwidth and security and easy deployment.

Applications
FTTO network is used in the office, VoIP phones, IP cameras, ultra-HD video, CATV, LAN/WLAN, smart campus networks, IoT, education, healthcare, hotel, airport, data centers, etc.
Conclusion
With the FTTO network, enterprises benefit from a highly cost-effective networking infrastructure that offers high bandwidth and flexibility and reduces life cycle costs.
Sun Telecom specializes in providing one-stop total fiber optic solutions for all fiber optic application industries worldwide. Contact us if you have any needs.

Position : Home >Product News