With network expansions happening across the world, and more households and areas getting broadband service, the demand for installing fiber optic cable is mounting. The obvious choice of equipment for this important and pressing task is the cable blowing machine, which is a small, lightweight, and powerful machine. This article will provide some knowledge of cable blowing machine.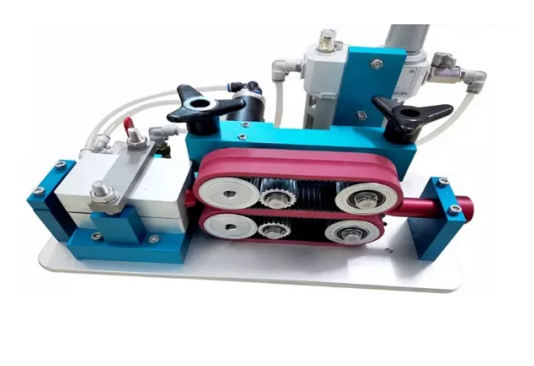 What is Cable Blowing Machine?
The cable blowing machine is designed for blowing or floating telecommunication cables (fiber optic cable or coaxial cable) or micro ducts in pre-installed ducts.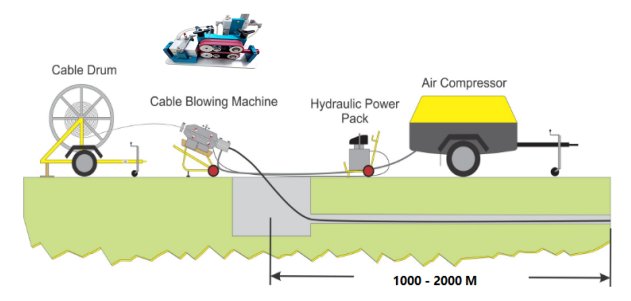 Cable Blowing Machine Types
The cable blowing machine types include mini and hydraulic types.Mini type is suitable for 3~10mm micro cable blowing, duct diameter of 8~20mm, with pneumatic.
The hydraulic type is suitable for 8~25mm cable blowing and duct diameter of 32~50mm, with a hydraulic pump. In addition, the hydraulic type is also well suited for laying micro ducts. It is very easy to use and comes with a toolbox containing all the tools needed for maintenance and services. Its clamping system ensures good cable grip without damage while absorbing tolerances of the cable diameter.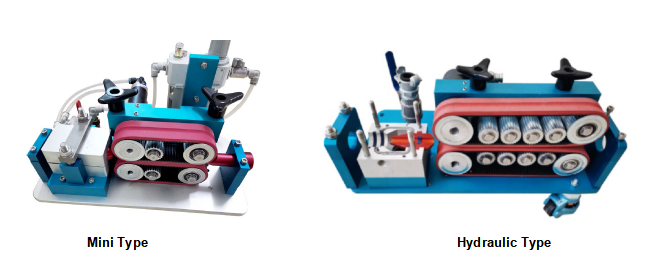 Features and Benefits
●
Two pneumatic air motor and compressor hose adapter
●
Cable inserts for different cable diameters
●
Special belt sets are easy to install
●
No need to extra setting for different cable diameters
●
Small and lightweight, strong power,suitable for multiple environments

Applications
The cable blowing machine is used in highways, railways, petroleum and petrochemical pipelines, water conservancy, large building, telecommunications, CATV, FTTx, etc.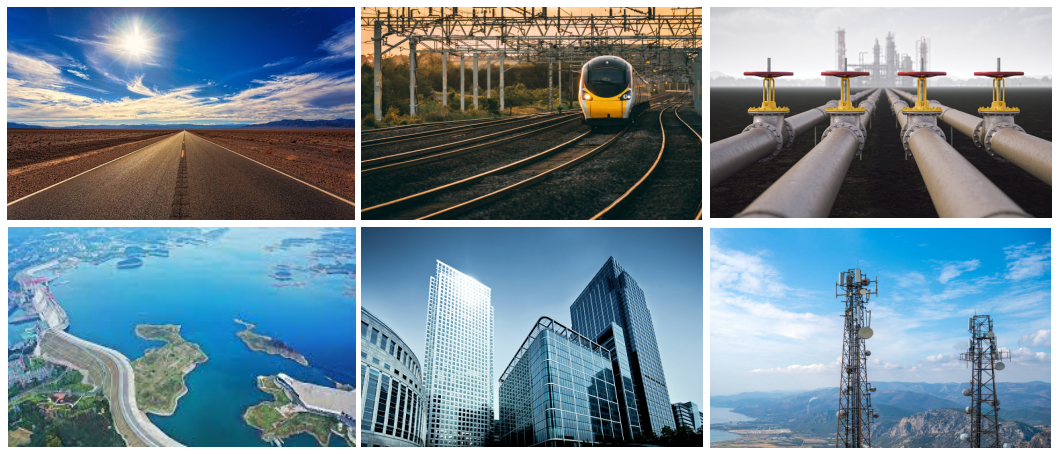 Conclusion
The cable blowing machine is faster, versatile, economic, and safe, making them highly useful and convenient for establishing a secure network over a long distance without compromising on the performance or speed of workflow. Sun Telecom has over 30 years of experience in manufacturing and supplying cable blowing machine products and solutions. Contact us if you have any needs.